Improvisation, Acoustic Guitar, Alto Sax, Audio Recording and Music Production,
Bass Guitar, Clarinet, Flute, Grades K-8 Math, Jazz Improvisation, Posture and Movement Coaching, Recorder, Tenor Sax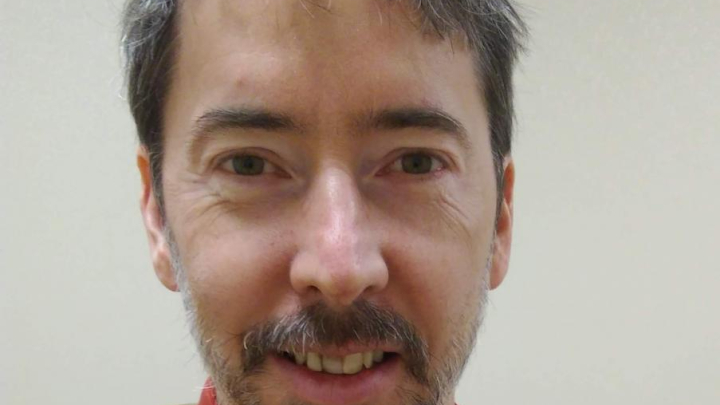 Lesson Fees
Promotions Available
Free 15 minute trial lessons
Book 5+ lessons for 5% off
About
Bruce has been teaching music lessons for almost 30 years.  After graduating with a performance degree in Jazz Studies from the Hartt School of Music, Bruce decided to become part of the Waldorf school movement where he worked as a full time elementary classroom teacher for five years and then for eleven years as a music teacher.  Bruce has worked mostly with kids from grades 5 to 8 and with adults.  The culture and insights of Waldorf education methods have had a profound influence on Bruce's teaching.    Student's are appreciated for who they are and challenged to go beyond their current abilities to achieve new skills and connection with the joy of music.  
I am methodical but do not present a formulaic method to every student.  Each student is going through their own learning process and has their own way of thinking, working and relating to music.  My goal is to see each student clearly and to show them the most useful next steps.
My first lesson teaching was at the Artists Collective in Hartford, CT, a joy filled, urban arts center for kids.   My time at the Hartt School of Music taught me both jazz and classical performance, but a major influence from that time was Christopher Azzara who was at the time helping to create the "Jump Right In" method.  I had philosophical conversations with him about the process of learning music and the importance of teaching kids to play by ear that have stayed with me ever since.  After moving to New Hampshire and immersing myself in Waldorf teaching, I started teaching lessons again and bringing it all together.  I have had the privilege of launching dozens of students into the world of wind instruments on clarinet, saxophone and flute.  Adults have come to me mostly for guitar and sometimes recorder, but I am happy to help on any of the instruments I offer.  
BMus Jazz Studies from the Hartt School of Music;
MEd Waldorf and NH State Teacher Certificate from Antioch New England Graduate School.
What the parents of my students say: "Bruce Elliot is an outstanding instrument teacher. In fact, I have never encountered a more effective music teacher. My daughter studied with Mr. Elliot for five years, starting when she was nine, and ended lessons only because she was no longer going to school in New Hampshire. Mr. Elliot not only teaches skills but helps students to connect with — and develop a relationship to — the essential elements of music. My daughter not only learned how to play the flute but also how to closely listen to music, to feel it and to work with her instincts in response to it. Mr. Elliot taught her very much as an individual person and musician so that her lessons were very much her lessons and not just general classes that might be given to any student. I felt like he really knew and understood my child and she looked forward to every lesson with him. I recommend him highly. - Sean
"Bruce is a dedicated teacher who cares about his students. His style is supportive and encouraging in an easy-going, quiet way. He finds the balance of helping the child to grow without putting too much stress or pressure on them. I also appreciate that Bruce's approach is multi-dimensional, honoring both learning to read music and playing by ear. He listens and is responsive to each student's needs. - Carol
I pull things from lots of sources based on each student.  I will recommend books and provide music on an individual basis.