Cello, Audition Prep, Classical Composition, College Audition Prep,
Composition, Music Theory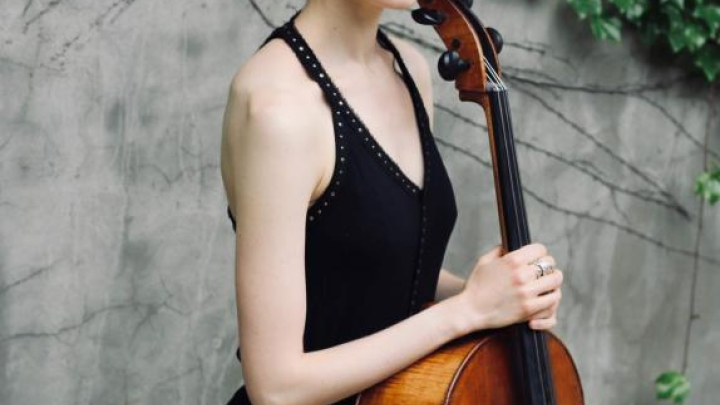 Lesson Fees
Promotions Available
Book 5+ lessons for 5% off
Book 10+ lessons for 10% off
Subscriptions discounted up to 15% off
About
I am a cellist and composer with 18yrs in the classical music industry and 8yrs of teaching experience. I hold a dual BM in cello performance & composition/music theory as well as an MM in cello performance, both from Boston University. I am currently studying for a Performer's Diploma in Manhattan, NY. I am proficient in private cello lessons, private composition lessons, and music theory tutoring, both in person and online via Skype or Zoom.
My main area of expertise is with cello teaching, where I have worked with students from the elementary school age to beginning adults. I highly emphasize playing with physical ease, ear training, and always being in touch with the emotional power of music. I grew up learning through the Suzuki Method books and often use those pieces when I teach younger students. As a private, freelancing teacher, I have had experience managing my own studio from 2014-present day, in cities such as Boston & New York City.
As a cellist I have won solo competitions, appeared as a soloist with orchestras, and have received top merit and academic awards at my conservatories. I have also performed in venues that include Boston Symphony Hall, Jordan Hall, Tanglewood, Blossom Music Center and Carnegie Hall. As a composer, I was accepted into the Boston University program after only 2 years of writing music and have had my music premiered in cities like Boston.
As a teacher, I have experience with the following educational institutions:
Private Teacher for the Cincinnati Music Schools (Oct 2018-June 2019)
Cello Sectional Coach for the BU All-Campus Orchestra (Spring 2017-Spring 2018)
Brookline Music School Extension - Taught after school private/semi-private cello lessons  (Oct 2015-May 2017)
Indian Hill Summer Day Music Festival - TA position, assisted in sectionals, lessons, coachings, and productions (Summer 2015)
Boston Youth Symphony Orchestras (BYSO) -cello sectional coach, chamber music coach, string class group instructor, cello teacher sub. (2011-2018)
Boston University---College of Fine Arts (CFA), Boston, MA
---BM in Cello Performance, BM in Music Theory & Composition (Sept 2011-May 2015)---Latin Honors Summa Cum Laude Boston University
---College of Fine Arts (CFA), Boston, MA---MM in Cello Performance (Sept 2016-May 2018)
Mannes School of Music, New York, NY
---Performance Studies Diploma (PSD), Cello Performance (Sept 2019-May 2021)
Additional Honors/Affiliations---Pi Kappa Lambda, Undergrad. Presser Scholar, Undergraduate Valedictorian, Mannes President Scholarship Award Recipient, Mannes Deans Award
Suzuki Method Books, for cello