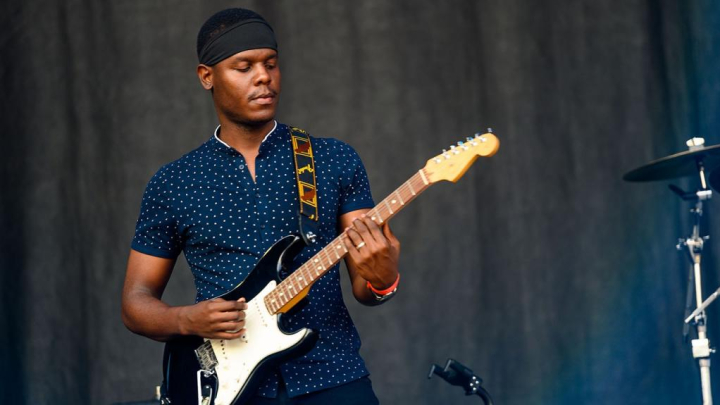 Lesson Fees
Promotions Available
Book 5+ lessons for 5% off
Book 10+ lessons for 10% off
Subscriptions discounted up to 10% off
About
Chris Campbell is sought after for his soulful playing style on the guitar and his expertise in teaching. He has worked with renowned artistes such as Kim Burrell, Ricky Dillard, Byron Cage, Chevelle Franklyn, Tessane Chin , Protoje, Chronixx,  Romaine Virgo, Richie Spice, and many more. Being versatile in styles such as -  Soul, Jazz, R&B, Gospel, Funk, Blues, Reggae, Acoustic and Pop,  has allowed him to work extensively as a touring and studio guitarist. 
Having had over 10 years of teaching experience,  Chris has taught hundreds of guitar lessons both in-person and online. His students have ranged from ages 4-65 years (varying from beginner to advanced levels). He attained a bachelors degree in Music Education from Edna Manley College (2014), where he was later hired as an adjunct guitar instructor .
Chris' musical journey started when he began playing  guitar in church by ear. He subsequently joined his high school band where he interchanged between guitar and bass for numerous band competitions won by the school . He decided that he would water his passion for music by becoming a career musician.  He now shares his gift with others through the medium of teaching .
My teaching style is one which suits the needs of each individual student, as I asses each student and find out what they student desire from the lessons, and tailor the lessons as such. Fundamentals ('must-knows') that are important to students' foundation and growth musically  eg. theory, are included  in the  lessons.
 Having an experienced teacher like myself to guide you, will speed up the journey to your desirous path. I do my best to ensure that my students are happy with their lessons, and I maintain a standard of professionalism.  Looking forward to working with you to achieve your musical goals. 
Bachelors Degree in Music Education (2014)
Reviews of lessons with Chris Campbell