ABRSM Exam Prep, Gospel Piano, Flugelhorn, Piano, Guitar, Acoustic Guitar,
Alto Sax, Audio Recording and Music Production, Audition Prep, Audition Prep for Actors, Baritone Sax, Cello, Clarinet, Classical Piano, College Audition Prep, College Audition Prep for Actors, Composition, Cornet, Electric Guitar, Fiddle, French Horn, Improvisation, Jazz Guitar, Jazz Improvisation, Jazz Piano, Keyboard, Music Theory, New Age Piano, Piano Composition, Piano for Singers, Pop Piano, Rock Piano, Saxophone, Scene Study, Soprano Sax, Tenor Sax, Trombone, Trumpet, Viola, Violin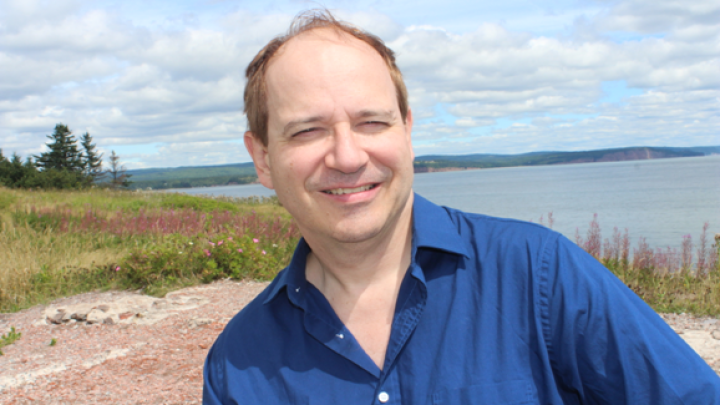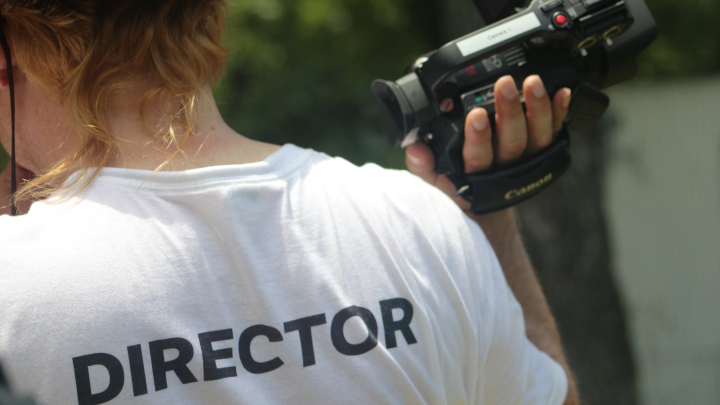 Lesson Fees
Promotions Available
Free 15 minute trial lessons
Book 5+ lessons for 5% off
Book 10+ lessons for 7% off
Book 20+ lessons for 9% off
Subscriptions discounted up to 11% off
About
Owner of Paladin Knight Entertainment, LLC and Strand Studios. Chris started drums at 4, the guitar in second grade, trumpet in third, the piano in fifth and in sixth grade, was accepted into the Bergen Youth Orchestra under Mr. Eugene Minor. This was the start of Chris' musical career. He achieved degrees and certificates in music education, music business, performance and audio engineering from Caldwell College, Jersey City State College, Montclair University and William Paterson University, to name a few. His instructors and mentors include, but not limited to, Prof. Louis Hooker, Dr. Jack Sacher, Don Butterfield, and Bucky Pizzarelli. Chris has directed numerous male, female, mixed and children's choirs in and out of competition. He directed over 250 voices for the Mayor of New York City. Chris has conducted community and concert bands, has performed in bands of all genres from polka to rock, and classical to jazz. His first CD, "Christmas Gifts of Music" was recorded when he was in college. When major labels wouldn't pick it up, Chris created his own label, Paladin Knight Records, and sold over 5,000 copies independently.  Chris has always enjoyed teaching. This past year, he celebrated his 100,000th lesson - give or take a thousand!
But Chris wasn't satisfied with just music. His first attempt at film making was at 10, when he made a stop-animation film with toy dinosaurs. His interests quickly expanded to horror films and bribed his older cousins to star in "The Exterminator," a home movie complete with dummies falling out of windows! He attended Bergen Community College for acting and later, the Lee Strasberg Institute in New York City, where he improved his craft. Chris obtained a lot of experience as an extra on OZ, Law and Order, and the motion picture, Serendipity. He then grabbed leading roles in several film and theater productions, including Wilson in "The Rut," an independent film and on stage, Serebryakov in "Uncle Vanya." Switching to another acting method, Chris studied the Sanford Meisner Method for five years. From acting to directing to producing, Chris has Buffalo Diamonds and Missouri Loves Company to his credit, with two more films on the table with long time famed American poet and screenplay writer, John Dorsey.
As Musical Director, his credits include Anything Goes, Oliver, On the Town, Pippin, The Fantasticks, You're a Good Man Charlie Brown, 1776, Stewart Little, Charlotte's Web and has even composed music for Woyczek. Chris has produced and directed several plays off- Broadway, including Moon Magnets and Answers with George Feaster (Law and Order), and colleague Kevin Interdonato (The Sopranos, CSI: NY). He has produced the NJ Family Medieval and Fantasy Festivals, St. Greg's Medieval Festival, Hunt for the Jersey Devil Halloween Attraction, has consulted for the Warren 4H Ren Faire and served on the Board of Directors for the Stone Soup Symphony Orchestra, where he also performed. His casting division has placed actors in shows such as MTV's reality show, "Damage Control," NFL Films SuperBowl XXXVI DVD and many modeling photo shoots. Chris was the resident trumpeter at St. Joseph RC Church in Washington for two years and the music director at St. Mark's RC Church in Long Valley for five. He currently is the music director at St. Theodore's RC Church in Port Murray, NJ. Chris is the creator of The Paladin Knight medieval fantasy hero.
He has successfully created several entertainment businesses, including Paladin Knight Comics, Paladin Knight Pictures/Films and Paladin Knight Publishing. In his spare time, Chris enjoys traveling and video games!"Music is a beautiful gift that exists to stimulate and stir within us all that the universe has to offer. For when we understand and appreciate music, we better understand and appreciate the gift of our existence." ~ Chris Lance
My philosophy: "Give a person a fish, you feed them for a day. Teach them how fish, you feed them for a lifetime!"
My Method: "I'm going to tell you what I'm going to teach you.
                              Then I'm going to teach you what I told you I was going to teach you.
                               After I teach you what I told you I was going to teach you,
                               I'm going to tell you what I taught you!"
My Middle Name: "Patience"
Requirements: "To have fun learning!"
Master in Music Technology, University of New Castle, NSW, Australia ~ Bachelor of Music in Music Education, Caldwell University, Caldwell, NJ ~ Certificate in Audio Engineering, Sam Ash Music Institute, Edison, NJ ~ New Jersey State Department of Education, Certified Music Teacher pre-K through 12 ~ Actors Equity Association (AEA) ~ Writer's Guild of America (WGA) ~ American Society of Composers, Authors and Publishers (ASCAP)
Our first free introductory interview is not only to see if the chemistry is good between us, but to determine what level the student is at, as well as their strength's and weaknesses. This allows me to customize a course of teaching that will direct the student to learn according to his or her goals.
Reviews of lessons with Chris Lance