Alto Sax, Baritone Sax, Clarinet, Flute, Saxophone, Soprano Sax, Tenor Sax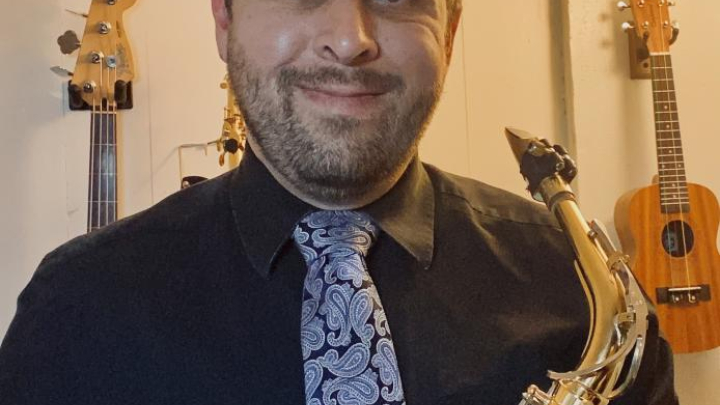 About
I have been an instrumental music teacher for 20 years.  I have worked in public schools and private schools, in persons and online.  I have taught private lessons, small groups, large classes and 200-hundred person concert bands.  As a performer, I have participated in numerous ensembles. I have performed in jazz duos, trios and quartets, pit orchestras, wedding bands, concert bands and orchestras.
I cater my teaching to the student's experience and desired focus.  Some of my students seek classical training, while others desire jazz or improvisation training. With beginner students, I start with a standard method book and teach the student how to hold the instrument, how to tune the instrument and how to produce a sound. As the student becomes more proficient, we expand our repertoire and study full-length pieces. 
B.A. in Music 2001 Wheaton College, Norton, Massachusetts 1998 - 2001
Magna Cum Laude
Founded college Jazz Band in my Freshman year that became an accredited course.
Conducted StonehillCollege Concert Band in Easton, MA for 2 years. 

Conducted College Pep band at Wheaton College for 2 years
Assistant Conductor to the South Eastern Massachusetts Wind Symphony in Norton, MA 2001
20-year tenure as a teacher and manager with the Paul Effman Music Service in Plainview, NY
6 years as private lesson instructor for Music Maker School in Acton, MA
Received Eleanor August Norcoss Award for contributions in culture and arts for creation of the Wheaton Jazz Band, 2000

Inventor of patented device called FlutEase, a teaching aid for beginner flute players, 2011 - present. Patent No US 8,895,826 B2 Patent Date Nov 25, 2014.
Performed with the following ensembles: New York Minute, The Soft Touch Big Band, Sapphire Jazz Band, Lexington Bicentenial Band, Concord Band, Pocket Change, Interlochen Staff Jazz Band, Randolph Community Band, and the .SQ sax quartet.
For Beginners:
Accent on Achievement Book 1 and 2
For Intermediate:
Rubank Intermediate Method
For Advanced students:
Rubank Advanced Method Volume 1 and 2