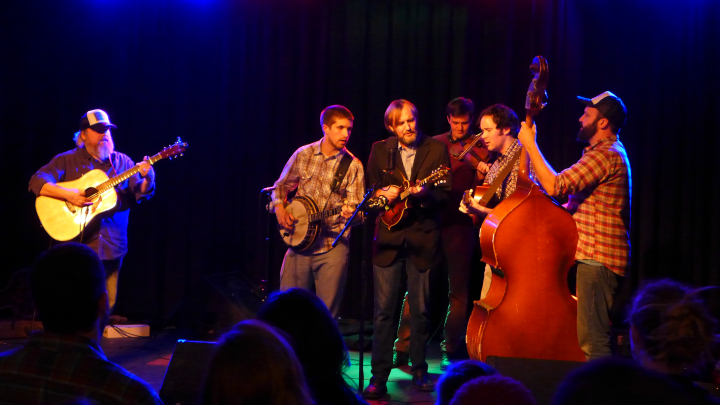 Lesson Fees
Promotions Available
Book 5+ lessons for 5% off
Book 10+ lessons for 10% off
Subscriptions discounted up to 12% off
About
2019, 2020, 2021, and 2022 Lessonface Banjo Teacher of the Year
So you want to learn how to play the banjo...? Well, you've come to the right place!
I have been playing bluegrass banjo for 20 years. Throughout my bluegrass career, I have had the good fortune of playing with some of the premier bluegrass musicians in the country - including members of Leftover Salmon, Steep Canyon Rangers, Mandolin Orange, Mipso, Jon Stickley Trio, Town Mountain, and many more.  I am currently living in Denver, Colorado and playing banjo for The Blue Canyon Boys and serving as a hired gun for other bands in the Denver area.
All the while, I have enjoyed teaching the banjo to a wide variety of wonderful students, hoping to instill in them the confidence and ability to play with others and to foster a love for bluegrass music.  In a past life living in North Carolina, I also honed my teaching skills as a middle school math teacher for 7 years. 
I spend a lot of time thinking about teaching and thinking about the banjo. I love what I do and I'd love to help you in your journey to learn the banjo!
Schedule a lesson today to get the journey started. If you don't see a time that works for you on my availability calendar, send me a message and we may be able to still find a time!
After teaching music to a wide variety of people and teaching math to middle schoolers, I have learned (over and over again!) that everyone learns differently. It is my job to teach in a way that fits your learning style and gets you closer to your goals.
One nice thing about learning bluegrass is that you don't have to know how to read music! Bluegrass has traditionally been taught person-to-person  and played without sheet music. If you've never learned by ear before - its fun, its intuitive, and it helps you make music with other people more easily.
---
Reviews from Group Classes
⭐⭐⭐⭐⭐
Intro To Banjo with Chris Roszell
Verified Student on July 27, 2021

Each student gets an entirely individualized curriculum based on their goals:
If a student comes in with the goal of casually jamming with a friend, we can work to make that happen. If a student comes in with the goal of playing like one of the banjo masters in a year, we can work to make that happen.
Reviews of lessons with Chris Roszell