Composition, Drums, Public Speaking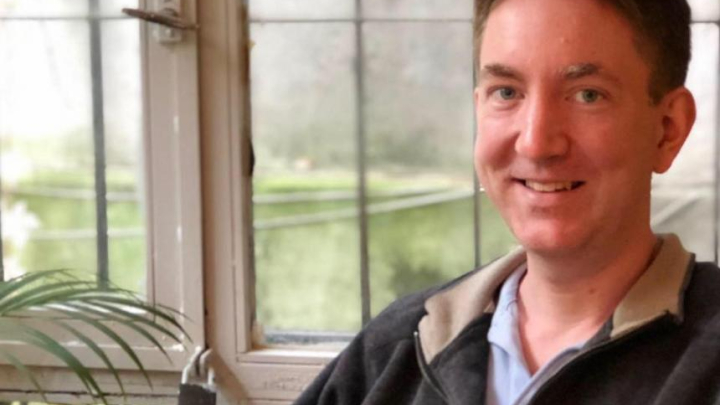 Lesson Fees
Promotions Available
Book 5+ lessons for 5% off
About
I live music, love it, and love teaching it. 
I live music, love it, and love sharing that knowledge with you.
My artist name has been "World Maestro" for a decade now. The title was given to me after I founded The Pangean Orchestra in Phoenix Arizona.  In those past 10 years I've continued working as a professional composer, drummer, and bandleader. Throughout the years I always have had time for my students. 
I do travel a lot (when there is no virus) so teaching online is perfect for me. I have great lighting, knowledge of technology, and a desire to ensure you love your lessons. 
I have been touring and teaching for a few years now. I have performed concerts and master classes throughout the USA, Iceland, Ireland, Amsterdam, Germany, Turkey, Japan, S. Korea, and Mongolia. For the first few months of this year I was in Brazil working alongside great Samba Mestres in some amazing samba bands. 
Education:
1992-1996 Eastman School of Music Rochester NY.

Studied Jazz Drum Performance under Richard Thompson. 

1996-2000 Arizona State University - Jazz Performance and Composition with Chuck Marohnic 

2004-'06 Carnegie Mellon University Master of Arts Management. Dan Martin director

2014 Scratch Academy Manhattan NY (Battle DJ techniques)
Studies included:
Music composition in both Jazz and Western Classical styles. 

Song Writing (Alan Roy Scott)

Piano performance

Conducting

Digital Audio Workstations  (Logic and Pro Tools focus)

All major percussion (from Mallet instruments to Timpani to Concert Percussion, Hand Percussion and Drum Set)

West African Drumming from C.K. Ganyo (Ghana) Dr. Mark Sunkett (Senegal)

Mid Eastern Percussion (Darbuka, Daf)

DJ Scratch Techniques
PROFESSIONAL COMPOSITION CREDITS
Colin (World Maestro) has created music for the following shows and major networks: ABC, OWN, Alice Cooper, NASCAR, The Dr. Oz Show, Nate Berkus, Access Hollywood, more...
Additional composition highlights include original music for:
Kusadasi Orchestra 2018 (Kusadasi Turkey)

Ruksham Mark 2011 (Sri Lanka)

Pittsburgh Orchestra 2004, 2006 2013 (Various individual and chamber members from within this orchestra) USA

Alice Cooper 2010 - Christmas Pudding -USA

 
PERFORMANCE CREDITS
DJ Qbert, Clark Terry, Dominic Chianese, Manhattan Samba, Nego Gato, Chris Burton Jacome, Phoenix Chinese Art Ensemble, Klank Ensemble, Atlas Ensemble, more. 
UNIQUE ORCHESTRAL LEADERSHIP EXPERIENCE:
New Moon Orchestra. Artistic Director  Pittsburgh PA 2004-2007

Chinese-American Orchestra focused on the traditional instruments and music of China. 

The Pangean Orchestra. Artistic Director Worldwide 2009-present.

Modern orchestral concept including traditional instruments and styles from throughout the globe. 
Every student receives a highly personalized experience that begins with understanding the student's goals, skills, and learning style. Students are invited to check in during the week via text/email with videos, audio, and questions at no extra charge. 
Book a FREE 15 min. consultation. Let's discover where you are and where you want to be with your music. Ask questoins, express your concerns, and let's devise a plan that is right for you. 
This is highly dependent on the student's levels and area of study.