FL Studio, Apple Logic Pro, ABRSM Exam Prep, Choral Arranging,
Drum Programming, Keyboard, MIDI Orchestration, MIDI Programming, Reharmonization, Score Preparation, Violin, Vocal Arranging, Voice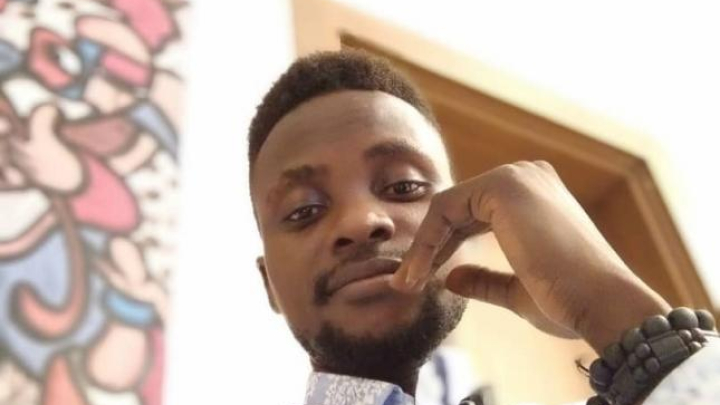 Lesson Fees
Promotions Available
Book 5+ lessons for 5% off
About
Hello. i've been playing and teaching music for about 10 years and i can achieve so much with you, beyond your imaginations. I strongly believe that every individual learn their skills at different pace, and as a teacher i have carefully design teaching methods that provide each student with the opportunities to learn and grow in a creative and enjoyable way.
I am an expert in teaching contemporary music in aspects  like Gospel, Circular, Blues and any modern performance. i carefully take my students through the process of Ear training and note detection so that you can achieve your musical goals and make an awesome sound with little supervision. I have trained students to perform songs like Despacito , Old town road, and many more on their instruments. 
I enjoy teaching students of all grades, ages, skill levels, and backgrounds as i believe that all students have the ability to play whatever instrument they desire, the major issue why some students loose interest is the teaching methodology, and i have carefully studied all my past and present students and i discovered all students learn and grow  at different pace. All lessons are designed to be delivered at the pace and ability of each student. 
I perform professionally and also compose music for students. i specialize in playing and teaching the Keyboard, violin, and vocals. i also produce digital music by creating percussions, strings, pads, piano lines, woodwind, brass, as well as guitar melodies. i create music by using Logic software. I also teach digital music production, this is an avenue where i teach the student how to become a music producer using the computer system as well as teaching all the parameters and interfaces in the software and creating the sense of ability in the students on how to make a beat, add melodies, chords, vocals using Logic  or Fruity loops soft ware.
I performed professionally as the music director and pianist with my church choir for 9 years. we performed at different occasions such as church services, wedding ceremonies, concerts, as well as competitions. I was the Head of choir department at this time and so i was able to expand the music department genres which made us fit into divers musical styles. i arranged every vocal harmonies and instrumentation. i also did lots of composition especially for the Christmas carol concerts and presentations that fits into a choral ministration.
My students have been able to perform songs like, Despacito, Wrecking balls, Faded and many more on their instruments. 
I have prepared students for piano and violin ABRSM exams on both practicals and theory and they had distinctions. 
I taught music for six years in different sessions such as pre-school, nursery, primary and secondary school where i had the opportunity to learn how to relate with different students at their level of understanding.  i have had targets while teaching in school to show results both in practical and theory, these targets have instilled the thoughts of possibilities in me,such that i believe every student have their learning pace and my goal was established which is, Reforming the mind of every student i come in contact with and developing their mindset tilting towards achieving possibilities.
I want my students to enjoy playing their instruments. i make students develop a slow and steady playing techniques by playing songs they love to play but i introduce a steady rhythm in all the sessions and we move slowly until it is time for us to apply speed, as nothing can be learnt when you try a new thing by applying speed. we maintain a learning pace and guide for every melodies and chords.
i have never seen anyone who is without abilities. we all learn to get better at what we love to do and as such, there is no one with musical dullness. everyone has an ability if only, time can be factored in for personal rehearsal once there's a teacher to guide you.
N.C.E (Diploma) Music Education. 2012
Adeniran Ogunsanya College Of Education Nigeria
B.A (Bachelor of Arts) Music Education. 2017
Ekiti State University Nigeria