Artist Development, Audition Prep, Cello, College Audition Prep,
Music Practice Personal Training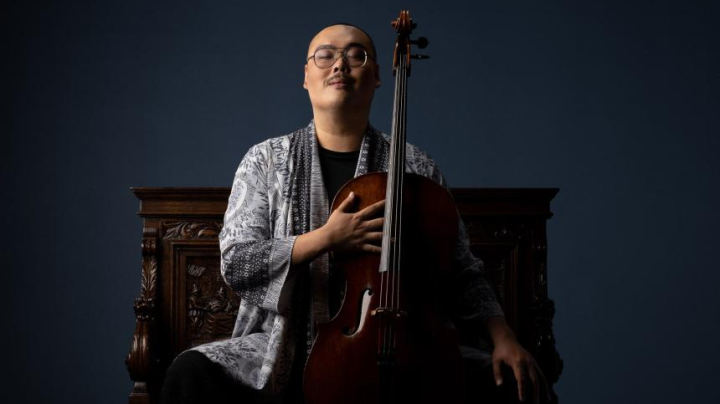 Lesson Fees
Promotions Available
Book 5+ lessons for 5% off
Book 10+ lessons for 10% off
About
Described as "authoritative, poised, and dripping with élan" (Jonathan Freeman-Atwood), Korean-Canadian cellist Daniel Hamin Go, is recognised as a special emerging artist in the world of classical music. 
As a passionate recitalist and chamber musician, Daniel has performed throughout North America and Europe collaborating with renowned musicians including Jonathan Biss, Miriam Fried, Ida Kavafian, Daniel Philips, Rachel Podger, Wolfgang Redik, and Fazil Say; appearing in concert halls such as Berliner Philharmonie, Cadogan, Carnegie Hall, Flagey Studios, and Konzerthaus Berlin; invitations to festivals such as Four Seasons Chamber Music Festival, IMS Prussia Cove, Kronberg Masterclasses, Krzyzowa Music, Mendelssohn on Mull, Music Academy of the West, Ravinia's Steans Institute of Music, Tsinandali Festival, and Yellow Barn.
As a dedicated educator, Daniel has maintained a private teaching studio for the past 10 years, teaching in New York, Berlin, London, and Toronto. Upon completion of a three-part cello pedagogy course (beginner, intermediate, advanced) with renowned pedagogue Marion Feldman, Daniel was appointed as cello instructor at Promise Academy Charter Schools . In Berlin, Daniel worked closely with OneClassic, preparing cellists and double bassists for conservatory auditions; with former students studying at UdK Berlin, HfM Hamburg, Hanover, Essen, and London's Guildhall School. Through the Royal Conservatory of Music's Taylor Academy and Oscar Peterson School, Daniel regularly coaches, mentors, and leads sectionals. Additional training includes private studies in Feldenkrais Method with Aliza Stewart, Alexander Technique with Alex Olschewski, and Mindful Music Making (workshop supporting classical musicians mentally, physically, and emotionally). 
Daniel holds a Bachelor of Music from the Manhattan School of Music under the tutelage of Julia Lichten and David Geber, Master of Music at the Hochschule für Musik 'Hanns Eisler' Berlin in the class of Nicolas Altstaedt, and as a recipient of the prestigious Bicentenary Award and the Drake Calleja Trust Award, Daniel completed an Advanced Diploma at the Royal Academy of Music. Daniel has participated in masterclasses with Kirill Gerstein, Frans Helmerson, Steven Isserlis, Ralph Kirshbaum, Hans Jorgen Jensen, Ferenc Rados, and Rita Wagner. During the 2021-22 season, Daniel was an artist-in-residence at the coveted Queen Elisabeth Music Chapel working closely with Gary Hoffman; in 2022-23, Daniel holds a fellowship position at the Royal Conservatory of Music's Rebanks Family Fellowship and International Residency Program. 
Daniel plays on a Cremonese cello made in 1690 by Francesco Rugeri, generously on loan from a private collection.
My teaching style and lesson plans are specially curated  to serve the needs and goals of every individual student! 
In our lessons, you can expect to explore three key elements: the body, mind, and spirit.
The body: we examine the physicality of cello playing, and find ways to enable our bodies to create a supported and freeing cello playing experience. 
The mind: we address different concepts (technical and musical), and expand our thinking & approach to cello playing & music making.
The spirit: we approach music with deep curiosity and vulnerability, deepening the LOVE for the music we are playing!  
If possible, please answer the following questions in your first email! 
1. For how long have you played the cello?
​2. What is the age category of the student? 
     (ages 13 and younger; 13-18; 18 or older)
​3. How often would you like lessons?
     (one-time, weekly, monthly, etc.) 
​4. Any specific goals and/or genres of music you would like to explore? 
     (RCM exams, audition preparation; classical, baroque, pop, jazz, etc.)