Loog Certified Guitar, Acoustic Guitar, Electric Guitar, Ukulele, Bass Guitar,
Guitar, Bouzouki, Banjo, Bass Guitar Set Up, Blues Guitar, Classical Guitar, English, Fingerstyle Guitar, Flamenco Guitar, Guitar Set Up, Jazz Guitar, Keyboard, Lead Guitar, Mandolin, Metal Guitar, Metal Voice, Music Theory, Pedal Steel Guitar, Pop Voice, Rhythm Training, Rock Guitar, Rock Voice, Singing, Slide Guitar, Songwriting, Voice
200+ lessons
booked on Lessonface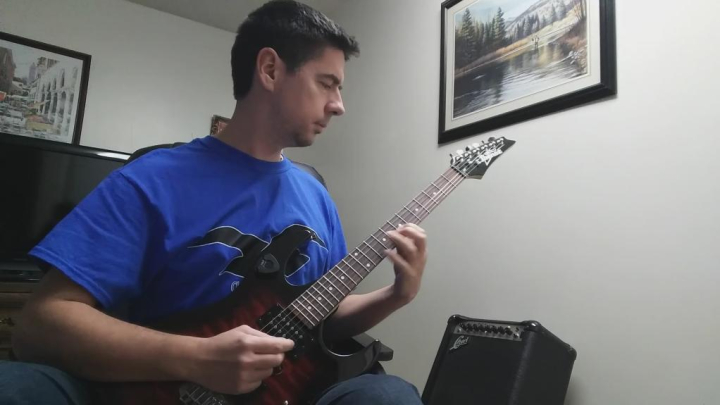 About
Daniel graduated from the Royal Conservatory Of Music (RCM) Toronto. He is teaching all types of Guitars and Ukulele : Electric guitar, Acoustic guitar, Classical guitar, Bass guitar, Flamenco guitar, Ukulele, Voice, English, etc.  Also he is teaching All music styles such as : Rock, Hard Rock, Metal ( all types), Classical, Alternative, Flamenco, Pop, Blues, Punk, Jazz, Latin, Folk, Techno, etc.  He is teaching as well Songwriting, Singing, Audio Recording and Music Production. Daniel has 23 years of teaching experience and have been working in various Music schools and Studios such as in S Music Studio, UC Of Music in Canada-Alberta. He performed in various concert venues such as in Steinway Hall in Canada-Alberta, University Of Calgary, Canada-Alberta. Also he performed on various festivals such as in Benidorm Festival, Spain.
He is teaching students of all ages and all levels and students who like to have fun while learning or those who want serious approach of learning. Also he is able to teach any requested songs, bands, themes that students like.  Also helping with Songwriting, Audio Recording and Music Production. Helping the students if they wish to record/produce their songs, albums, etc.  He teaches all types of guitar fingers techniques and various techniques of using the pick.   Daniel loves helping students going step by step instruction, learning properly. Helping them to understand the notes and the tabs too.  He loves also to teach students their any requested themes, songs, styles, bands, artists that they like. 
Guitar Teacher- Royal Conservatory Of Music (RCM) Toronto, 2005
He is using the best effective methods, books, material and resources for teaching the students.
Reviews of lessons with Daniel Selak