Acoustic Guitar, Bass Guitar, Classical Guitar, Electric Guitar,
Fingerstyle Guitar, Hindustani, Jazz Guitar, Rock Guitar, Slide Guitar, Songwriting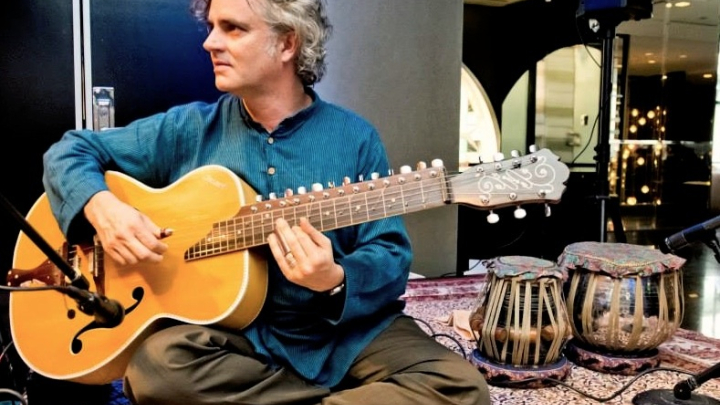 Lesson Fees
Promotions Available
Free 15 minute trial lessons
Subscriptions discounted up to 10% off
About
My name is Dave Cipriani, I have been playing guitar for over 30 years, and professionally for 20.  I have a BA in Classical Guitar Performance from St. Mary's College of Maryland, an MFA in World Music Performance from California Institute of the Arts.  I currently mainly play 20-string Indian Slide Guitar and 7-string classical guitar in improvised styles. I attended private lessons with jazz guitar pioneer Charlie Byrd, Classical Guitar Masterclass with world renowned virtuoso Christopher Parkening, and studied multiple times in Inda with Indian slide guitar pioneer Pandit Barun Kumar Pal at the Ravi Shankar Centre in New Delhi.  I also have intensively studied with Indian Sarod master Ustad Aashish Khan, Balkan/Flamenco/Rock guitarist Miroslav Tadic.  
I have released 4 albums of original music, ranging from rock/singer/songwriter, solo guitar and Indian/jazz/world fusion.  I am currently working on a new album with my group Mahadev that blends African, Indian, Balkan and jazz influences.  I have been featured as a session player on several albums and appeared as a soloist in the films Jaya and Basmati Blues (fall 2014). I have recieved several awards for my unique playing style.
I am one of the few people in the country to play Indian slide guitar (aka Mohan Veena) on a professional level, both Indian and fusion.  I have also transcribed and taught the guitar style of Malian Masters Ali and Vieux Farka Toure.
I teach in a wide range of styles, and particularly like to incorporate teaching methods, melodic and rhythm concepts from different world cultures for much of my teaching. I can teach beginners up to fellow professionals looking for new concepts to apply to their music. So I might give you Indian rhythm syllables to learn when teaching you a folk tune! 
My passions are improvisation, songwriting and composition, and I like to be able to share that with my students.
I have been voractious in what I have learned on guitar and love to be able to share this and inspire students with music they haven't ever heard before or new ways to think of the instrument.  
I focus on what the students goals are and use the methods I know to get them there.