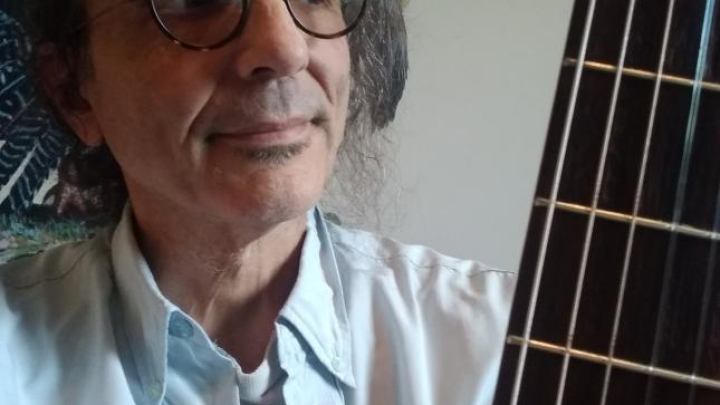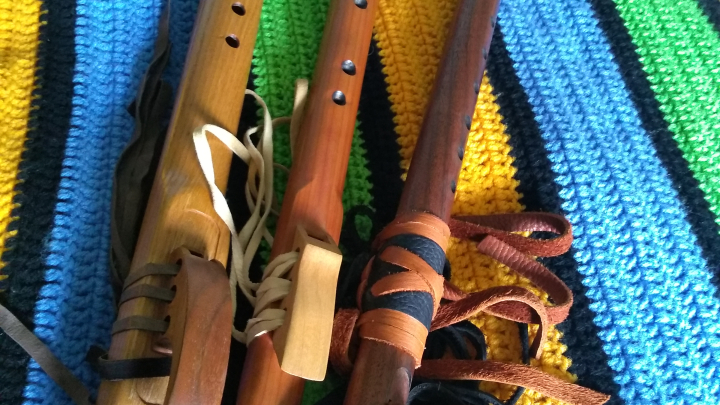 Lesson Fees
Promotions Available
Free 15 minute trial lessons
About
       I've been playing the guitar for over 40 years and have experience in teaching  school age students as well as adults. In addition to this I play and teach Native American Style Flute and Didgeridoo. I also have experience working with those with special needs.  Over time I have learned various styles and techniques for guitar, it is my main instrument. I am fluent in Standard Tuning, Alternate Tunings, Blues Guitar, Jazz Guitar, Finger Style Guitar,  Slide Guitar, Improvisation, Modes and Theory.
I taught private lessons for 20 years at Bachman School of Music  in Boyertown PA.  I taught general music at BuxMont Academy , an alternative school for at risk students for 9 years.  After this I received certification in therapeutic music from the Harps For Healing  program and am a Certified Clinical Musician.   Since 2014 I worked with Tri County Home and Hospice doing non performance therapeutic music for their hospice and dementia patients.  Concurrently  I worked with Developmental Enterprises Corporation providing  Therapeutic music and movement for special needs adults, individuals with autism, intellectual disability and other needs. 
  I have extensive live performance experience playing for audiences of restaurants, coffee shops clubs and festivals. I have played as a solo performer and with band. 
In 2016/2017 I was awarded a grant to play therapeutic music on classical guitar for patients undergoing chemotherapy at Pottstown Hospital  Cancer Center by the Pennsylvania Council Of The Arts and Philadelphia Cultural Alliance.
In addition to to this I am proficient at circular breathing technique used in wind instruments.  I mainly use this technique with Didgeridoo and Wooden Flutes (aka. Native American Style Flutes).  
I am open to a wide variety of teaching methods as student needs  differ. In the past I have used method books, as well as more free form methods.  For example if a student wants to learn improvisation in a given style it may be appropriate to have them play along with to a chord progression to explore the way scales/modes and 
chords interact. I would certainly be open to using selections suggested by the student also.   
In the past I have used standard lesson books by Hal Leonard, Mel Bay, and Berklee  Press guitar methods.  I have also developed some of my own methods of teaching scales, modes and improvisation.   
---
Reviews from Group Classes
⭐⭐⭐⭐⭐
Therapeutic Guitar
Carly T. on March 2, 2021

Enjoyed this chill, educational, sensory-focused class. Its a nice change of pace and style to learn about rubato, resonance, modes and entrainment. David helps to make you feel welcome and meets you where your at, and is very knowledgeable and approachable. Thanks!!
---
⭐⭐⭐⭐⭐
Introduction to Didgeridoo
Verified Student
on July 29, 2021
Certified Clinical Musician (therapeutic musician) Graduated Harps For Healing Program
Certificate from Recording Workshop, Ohio in recording engineering.
Have had training in Restorative Practices from Community Service Foundation ,
Have liability insurance.
I have used guitar books by Hal Leonard, Mel Bay, Berklee Press, and others depending on the needs of the student.
Online teaching for individual or group.
Reviews of lessons with David Antonio