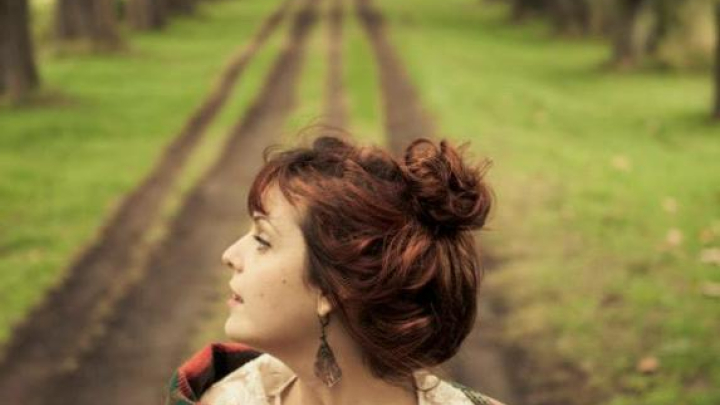 Lesson Fees
Promotions Available
Book 10+ lessons for 10% off
Subscriptions discounted up to 25% off
About
I can take you from not singing to singing in just 3 months. 
Hello, I am a singing and performance teacher from Buenos Aires. I firmly believe in singing and acting as a way of finding yourself. I have seen that the voice is the most true and honest thing that we can share and from that place, I invite you to make a journey. What is my true voice, what is my true sound and what do I have to say? I think we can all sing and the most important thing is that we can do it without effort or pain. I would love to help you discover everything you can about your voice and your expression.
*Please message me about availability*
I have studied musical composition at UCA Argentine Catholic University ,  Musical Theater at the New York Film Academy  and vocal technique with teachers from all over the world who gave me unique visions and experience.
As a musician I have been fortunate to travel to many parts of the world forming bands and accompanying me as a singer. In Argentina, I especially dedicate myself to jazz playing in a trio or quartet and playing the classics.
We ve played  in AMIA ( Argentine Israeli Mutal Association) in Casa de la Cultura de Santa Fe, Argentina Jazz Festival, as well as private venues.
As a solo artist, I have traveled and played at the Tulm Arts Festival, as well as weekly presentations at all the main hotels in the Riviera Maya. During 2011 we put together an itinerant band playing at parties in cities such as Paris, London and Berlin. I have performed in many theaters on Calle Corrientes, Bs As and I have performed and directed two works of my own.
I have spent the last 12 years learning about the voice and developing a method to explain, according to the way each student understands, how to use the body to sing and how to delve into the letters to tell a story. 
I try to empathize as much as I can with each student to understand the limitations and turn them into talents. I think the key is to understand how the student thinks and thus translate the method for them.
We start with a warm up of the body and the voice, so we prepare both the body and the hearing for work.
We go through the specific technique, each student will have different things to work according to their difficulties.
Finally, together we choose the right repertoire to work on what we saw technically and we make sure that it is part of the genre that you are most interested in working with.
---
Reviews from Group Classes
⭐️⭐️⭐️⭐️⭐️
Sing Your Heart Out
Michelle on February 20, 2021

Nice teacher daughter loved the class
---
⭐⭐⭐⭐⭐
Sing Your Heart Out
Ems
on March 13, 2021
Great class with very useful personal feedback.
---
⭐⭐⭐⭐⭐
Sing Your Heart Out
Verified Student
on March 13, 2021
---
⭐⭐⭐⭐⭐
Sing Your Heart Out
Ems
on March 6, 2021
Good class with some personalized tips for improving.
---
⭐⭐⭐⭐⭐
Sing Your Heart Out
Ems
on March 27, 2021
Delfina gives a lot of personal feedback on how to improve your song of choice, and how to add more dynamics, rhythm and flavor to make the songs more interesting and personal. Essential for the creative side of singing.
---
⭐⭐⭐⭐⭐
Relieved Singing: Meditation Through The Voice
Verified Student
on July 28, 2021
---
⭐⭐⭐⭐⭐
Relieved Singing: Meditation Through The Voice
Verified Student
on July 28, 2021
---
⭐⭐⭐⭐⭐
Fix That Song
Delfina F.
on June 13, 2022
Little students come but really responsive. We had fun!
UCA Argentine Catholic University 
New York Film Academy 
Colon Theater Lyric Singing Workshop.
Reviews of lessons with Delfina Fragni