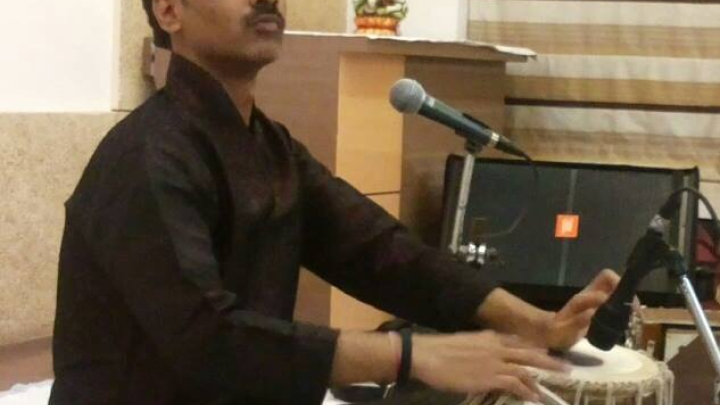 Lesson Fees
Promotions Available
Book 5+ lessons for 5% off
Book 20+ lessons for 20% off
About
PROFILE


Dhananjay Mishra hails from an illustrious  musical family going back seven generations. He started training in Tabla under the guidance of his father, Pandit Ishwar Lal Mishra at the tender age of six. He also trained under Pandit Chhote Lal Mishra. His family is filled with accomplished musicians, such as the late Pandit Bachaou Mishra, the late Pandit Banshi Maharaj and the gifted Sarangi & Vocal Master, the late Pandit Navaratan Mishra. His grandfather, the late Pandit Douji Mishra was a great Vocalist from the Banaras Gharana.
WORK EXPERIENCE


Senior Fellowship award from CCRT (2018) Center for Cultural Resources and Training under the Ministry of Culture awards Senior fellowship for research. Dhananjay has been doing research in Tabla.


Tabla Guru (1995 till date)

For the past 22 plus years, have been imparting training in Tabla to beginner to advance level students. National and internationally students have taken advantage of his expertise.
M.Mus in instrumental Tabla in 2005.
Got first prize in instrumental Tabla spandan festival competetion in B.H.U.
Got seniour fellowship award from center for cutural resourses and training (CCRT)
Teaching via skype,zoom,mcrossoft team with live video by palying and speaking and writting the bols of Tabla on chat.