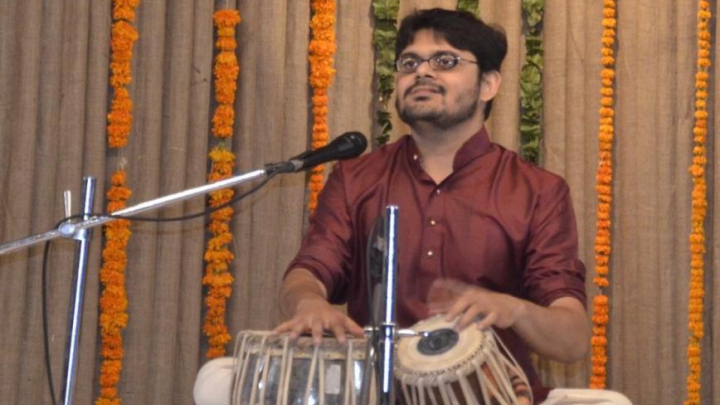 Lesson Fees
Promotions Available
Free 15 minute trial lessons
About
Dhruv Kothari has been playing the tabla since he was six years old. He received his Bachelor's in Music Studies from SOAS, University of London, where he gained exposure to the different music cultures of the world. He then went on to complete his Master's in Contemporary Studio Performance from Berklee College of Music, Valencia, where along with acquiring studio recording skills,he also got to learn Cuban percussion (congas and bongo). In addition to teaching tabla online, he also worked for a year as an Assistant Professor of Music at a university called FLAME in Pune, India. Currently, he is teaching and further honing his performing skills at the Saptak School of Music in Ahmedabad, India. 
Just for information, I've not listed myself as also a 'conga teacher' because I don't possess the instrument. However, I believe that it would be possible for me to teach on the 'darbuka' (where I will keep it vertical and play it) in case somebody would like to do a trial lesson for it and see how it goes. 
Dhruv firmly believes that it is absolutely essential to get the basics right before moving/rushing on to anything further. He also encourages his students to question things rather than simply to follow and reproduce. Since Indian Classical music is an oral tradition, it is important to recite the rhythmic phrases/syllables vocally before learning how to reproduce them on the instrument.  It's method of transcribing(Bhatkhande system) will also be taught. With Bongo,I will send the transcription of the rhythm after showing to play the rhythm. Teaching is a process in which both the student and the teacher can learn as opposed to just a one-way process. Mutual understanding is necessary to make the entire process productive and fun. 
Reviews of lessons with Dhruv Kothari