Euphonium, Trombone, Trumpet, Tuba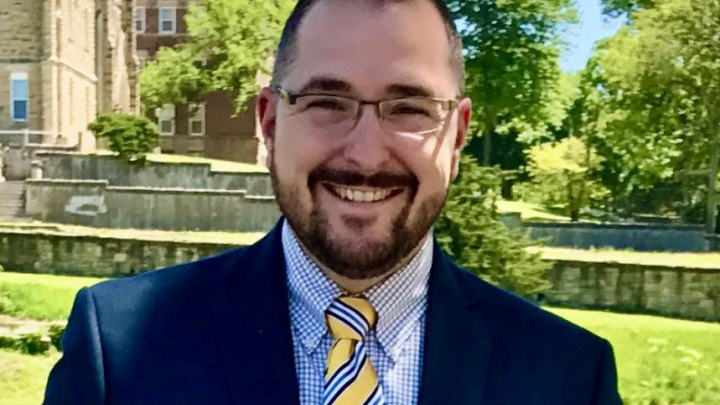 Lesson Fees
Promotions Available
Book 5+ lessons for 5% off
About
My name is Eddie Shaw and I am a DMA student at University of Missouri, KC Conservatory of Music.  I received my Masters and Undergrad in Music Performance at Kansas State University.  I spent 8 years in the Marines as a Musician.  I teach brass and percussion at Saint Marys Academy and have a private lesson studio in my home for those who prefer in-person lessons.  I am a husband and dad.  And I absolutely love music!  Oh yea, a cool fact is I also have a degree in Pastry Arts.
I have been teaching private lessons for over 20 years.  I currently teach students from 6th grade up into college.  I also have experience working with students who have special needs.  I am a professional brass player.  I am completing my Doctorate at UMKC and am the Adjunct Tuba professor at Washburn U.  I was a Graduate Teaching Assistant and Studio Assistant at K-State U where I taught, directed, rehearsed, and managed the university bands and marching band.   I spent 8 years active duty in the US Marine Corps as a member in the elite unit, "The Commandant's Own" US Marine Drum & Bugle Corps, where I had the privilege of performing for Presidents, Kings and Queens, Emperors, and heads of State throughout the world and in some of the most prestigious concert halls.  Before that, I was playing trombone in the pep band for the NFL team, The Houston Texans from 2002-2004.
Some other recent Achievements:
Conservatory Merit Scholarship – University of Missouri Kansas City Conservatory for Music and Dance, 2019
Kansas State University Concerto Competition winner, 2017
Marching Band Scholarship – Kansas State University, 2016 - 2017
Wind Ensemble Scholarship – Kansas State University, 2015 - 2017
Rosamond P. Haeberle Music Scholarship – Kansas State University, 2014 - 2017
Presidential meritorious unit citation, 2009
Sergeant Major of the Marine Corps Non-Commissioned Officer (NCO) award, 2008
Credentials:
University of Missouri - Kansas City
• Doctorate of Musical Arts – Euphonium
Projected Graduation, Spring 2022
Kansas state university
• Masters of Music Performance, 2019
• Music Education Teaching Certification, Kansas State University
Kansas state university
• Bachelors of Music, Performance, 2017
Affiliations:
• Kappa Kappa Psi Honorary Member, 2018 - Present
• Phi Mu Alpha Honorary Member, 2018 - Present
• Conn-Selmer Institute, Mishawaka, Indiana, 2018
• International Tuba and Euphonium Association (ITEA) Member, 2016 - Present
• International Tuba and Euphonium Conferences (ITEC), 2016 - Present
• Attended the KMEA State Convention, Wichita, KS, 2015 - 2018
• Kappa Kappa Psi Member, 2000 - 2001
My teaching philosophy parallels the way a medical doctor diagnoses a patient.  I like to diagnose certain issues a student might have on an instrument and help them find the answers and think critically.  This transfers over to outside of lessons.  If a student is having trouble playing something but doesn't know why, then they just get frustrated when they practice, but if they know how to diagnose the issue (what can be improved upon), then they can self diagnose and become more self-reliant.  This creates self-confidence and worth, which helps in performances!  When it comes to texts, I try to select these for the students.  There are the go-to's such as Arbans, but sometimes the best practice comes from chopping out on a challenging piece of music.