DAWs, Audio Recording and Music Production, Classical Composition,
Classical Piano, Composition, General Mixing and Mastering, New Age Piano, Piano, Piano Composition, Pop Piano, Rock Piano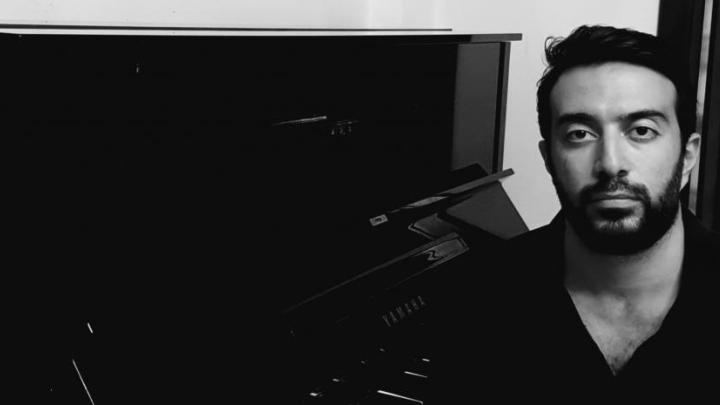 Lesson Fees
Promotions Available
Book 5+ lessons for 5% off
Book 20+ lessons for 20% off
Book 10+ lessons for 10% off
About
Hello and thanks for taking the time to read my profile. My name is Elias and I am an award winning pianist and composer with a masters degree from the Royal Northern College of Music in Manchester and two commercially recorded albums of my own compositions.  I am currently enrolled in the D.M.A program at the University of Toronto for the next four years where I will be focusing on composing for piano , chamber ensembles, and orchestral works.
I enjoy teaching piano, theory, composition and improvisation, and have been doing so for over five years. My approach is highly adaptable to my students. The number one priority is that your are passionate about the subject you are learning. What I do value in lessons is technique. Developing your technique is very crucial whatever your musical taste and preferences are, and with my help and guidance your sound and improved technique on the instrument or in improvisation and composition will be your guide throughout all your life. 



I can also help you effectively prepare for Abrsm, Trinity, and RCM exams.



For composition and improvisation lessons. I like to give listening recommendations/assignments as I believe active listening to music will help you in widening your musical vocabulary and knowledge.

 
Masters in music composition from the Royal Northern College of Music.
Currently Enrolled in the Doctorate program in music composition at the University of Toronto with a full scholarship awarded for the whole program.
Two time winner of the Golden key composition award.
Recording artist since 2016 with two commercially released albums with over 25000 spotify monthly listeners.
5 years of teaching experience in piano, theory, composition, and improvisation.
Over 6 years of regular live performances in many world renowned halls such as the Ehrbaar Saal in Vienna.