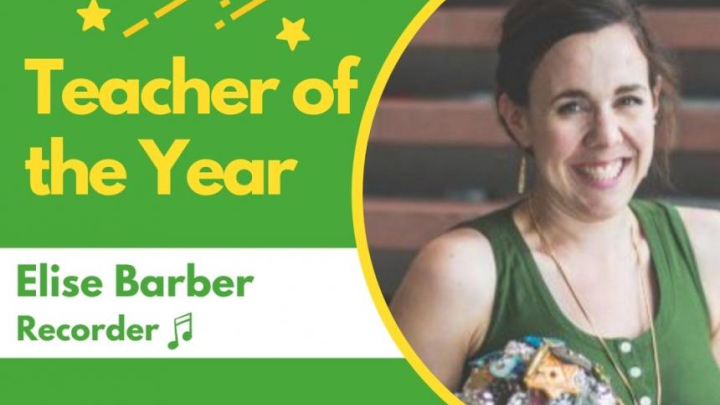 Lesson Fees
Promotions Available
Free 15 minute trial lessons
Book 5+ lessons for 5% off
About
Elise Barber has a Master's degree in Elementary Music Education, a Bachelor of Secondary Music Education, Orff Level III certification, RCM Piano Grade 10, and over 10 years of experience in musical education.  She has worked as an elementary school music teacher, a piano teacher, and an accompanist/singer. Elise is also a licensed Musikgarten instructor. She has studied music at the University of Alberta and the Mozarteum in Salzburg, Austria. Elise is a happy wife and proud mom to two adorable little boys.
Elise is Lessonface recorder teacher of the year 2020!
Because I have studied in the Royal Conservatory of Music, I am familiar with a basic piano lesson format that covers technique, ear training, repertoire, and theory. However, as an elementary music teacher and licensed Musikgarten instructor, I am happy to incorporate a more interactive and familiarity/listening-based piano teaching technique as well. Theory classes work well in a traditional practice-based lesson format, where I introduce a concept and you practice it. Recorder and ukulele I teach according to best practice elementary education techniques, but can easily adapt these.
Master of Education (2016),
Bachelor of Education (2010),
Orff Level III Certification,
RCM Grade 10,
Harmony and History Theory Grade 4,
Musikgarten International Licensed Instructor
I am open to a variety of curriculum options, based off the level and books you are interested in.
Reviews of lessons with Elise Barber