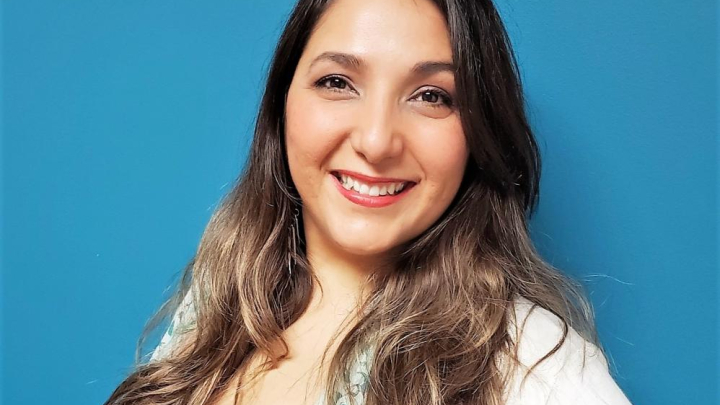 Lesson Fees
Promotions Available
Free 15 minute trial lessons
Book 5+ lessons for 5% off
Book 10+ lessons for 10% off
Book 20+ lessons for 20% off
About
Singing, Voice Coach, Vocal Coach | Vocal technical resources, Interpretive resources | Artistic development of one's own voice, Body awareness, Romantic songs of all times, Melodic songs, Latin American popular songs, Argentine Tango and Folklore
We were all born to sing; it is in our ancestral memory; it is a form of expression of the soul. That is why, more than 20 years ago, I dedicated myself to the art of coaching both amateur and professional singers. Singing is Health, singing is Life.
Canto, Voz, Coach vocal, Recursos técnicos vocales, Recursos interpretativos, Desarrollo artístico de la voz propia, Conciencia corporal, Canciones romanticas de todos los tiempos, Canciones melódicas, Canciones populares latinoamericanas, Tango y folklore argentino
Todos nacimos para cantar, está en nuestra memoria ancestral; es una forma de expresión del alma. Es por esto que hace más de 20 años me dedico con mucho placer al arte de la enseñanza del canto para amateurs y cantantes profesionales. Cantar es salud y cantar es vida.
* Buenos Aires Conservatory of Music "Manuel de Falla".
* Institute of Popular Music of the Argentine Society of Musicians.
* Work with Alejandra Malvino | Colón Theater, Lorena Astudillo | songwriter of Latin America Lyrics; Marcela Pietrokovsky | School of Popular Music, Laura Hatton | Jazz singer
* Buenos Aires Conservatory of Music "Astor Piazzolla".
* Performed at The Falcon, Marlboro, New York | Tango and Folklore,
* Performed at the Rosendale Theater, Rosendale, New York.
From the comfort of your own home, I will guide you to connect with your voice through breathing exercises, vocal warm-ups and body priming. This will allow you to express yourself in your true voice. In addition, we will work via the medium of songs to develop the wonderful world of text interpretation through emotions.
The class is designed in three stages that will enable you to enjoy singing more freely.
Relaxation-breathing: Knowledge of breathing and the body alignment  is critical for the singer

Vocalization: Vocal cords are muscles and need to be exercised. The exercises are designed to strengthen different aspects of your voice, such as range, dynamics, intonation, pronunciation, endurance, and vocal flexibility.  Through vocalization we will investigate the vocal tract's motor capabilities in relationship to the body and emotions.
Repertoire: Together we will develop a list of songs that speak to you and express various emotions that resonate with your true self.
Desde la comodidad de su propio hogar, lo guiaré para que se conecte con su voz a través de ejercicios de respiración, calentamiento vocal y preparación corporal. Esto te permitirá expresarte con tu verdadera voz. Además, trabajaremos a través de canciones para desarrollar el maravilloso mundo de la interpretación de textos a través de las emociones.
La clase está diseñada en tres etapas que te permitirán disfrutar cantando más libremente.
Relajación-respiración: el conocimiento de la respiración y la alineación del cuerpo es fundamental para el cantante.

Vocalización: las cuerdas vocales son músculos y deben ejercitarse. Los ejercicios están diseñados para fortalecer diferentes aspectos de su voz, como el rango, la dinámica, la entonación, la pronunciación, la resistencia y la flexibilidad vocal. A través de la vocalización investigaremos las capacidades motoras del tracto vocal en relación con el cuerpo y las emociones.

Repertorio: Juntos desarrollaremos una lista de canciones que te hablan y expresan varias emociones que resuenan con tu verdadero yo.
I had taken singing lessons for several years before meeting Liz. However, in her classes I found what I had been looking  for years: to feel like an interpreter, to explore the songs, to feel them until they were mine. Elizabeth helps me class by class, not only to improve my technique, my posture and exploit my full potential, but also to have a moment to find myself and enjoy one of the most beautiful things in life: music. Agustina Duarte.
I met her thanks to Marcela Pietrokovsky's recommendation. From the first class, you are subjugated by your human quality. Elizabeth helped me during these four years that I take singing classes with her to find my voice, to expand my register, to overcome my fears of the exhibition, to have fun with singing. All this from a place that she creates of warmth, patience, respect, support and lots of love. Raul Gomez.
Reviews of lessons with Elizabeth Fiori