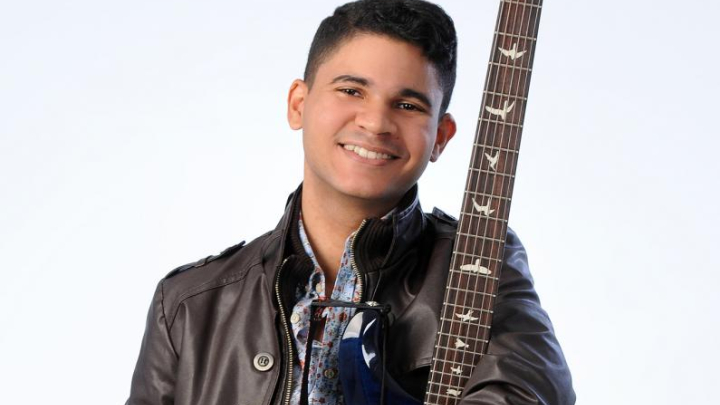 Lesson Fees
Promotions Available
Book 4+ lessons for 10% off
Book 10+ lessons for 20% off
About
Welcome to my profile! 
My name is Erwin Cortorreal Vásquez, but you can call me Eru! I'm a professional guitarist, composer, songwriter, arranger and music producer from the Dominican Republic with a formal Jazz education and experience in many different genres such as rock, blues, jazz, metal, funk, soul, merengue, bachata, reggaeton, trap, and dancehall. I started playing guitar and studying music 13+ years ago. I started out teaching myself with online courses and videos, but then I decided to take formal classes of guitar, harmony and music theory lessons in private music schools and teachers; after that I studied "Popular and folkloric music, focused on guitar" in the National Conservatory of Music in the Dominican Republic where I learned about subjects like Jazz guitar, arranging, orchestration, modal harmony, and more. I also received a scholarship to attend the Guitar Sessions Program at Berklee College of Music. I've taken many courses about music production and have around 9 years working in the music industry playing gigs with different groups and artists, composing, producing, working as a music copyist, scoring music for film and also teaching guitar and music lessons in private music schools and as a freelance musician. 
INSTAGRAM:
@eruvasquezofficial
YOUTUBE: 
I always have in mind the goals of my students so I can create an specific program to help them achive their specific goals using the tools teached in classes.  I also try to incentive my students to read self improvement books, create with what they learn and not only learn music theory, scales, chords, arpegios, etc... In the theory but also applying them in the practice and singing what they play so they can practice in a more "Integral" way. 
- Teaching experience: 
10+ Years of experience teaching guitar and music. I've work as a professor and assistant in many private music schools of my country and as a freelance guitar and music teacher. 
- Experience as a guitarist: 
As a professional guitarist I've worked with many known artists and musicians from my country such as: Frank Ceara, Rosaly Rubio, Leo Subervi, Felix D' Oleo, Ruchy RD, Vulcano Music, Bass Breaker, etc...
I opened a concert for Daddy Yankee and Farruko with the upcoming artist Rosaly Rubio, I worked as a bass player int the international musical theater show  "La Llamada" etc... 
After every lesson you will be getting the complementary material:
- A PDF Shet Music / Scales / Chords / Etc...
- Supporting Material (Audio recordings, pics, videos)
- Video Tutorials 
- My assistance.  I am always available to help my students throughout the week about any topic related to our lessons.
- Berklee Harmony Books. 
- Berklee Jazz Arranging Books. 
- A Modern Method for Guitar - William Leavitt 1, 2 and 3. 
- Jerry Bergonzi - Developing a Jazz Language - Vol 6. 
- Frank Gambale - Monster Licks.
- Berklee Jazz Composition. 
Reviews of lessons with Erwin Cortorreal Vásquez