Ableton Live, ABRSM Exam Prep, Apple Logic Pro,
Audio Recording and Music Production, Classical Piano, Commercial Music, Electronic Music Production, Music History, Music Theory, Music Theory for Producers, Piano, Pop Piano, Pop Voice, Voice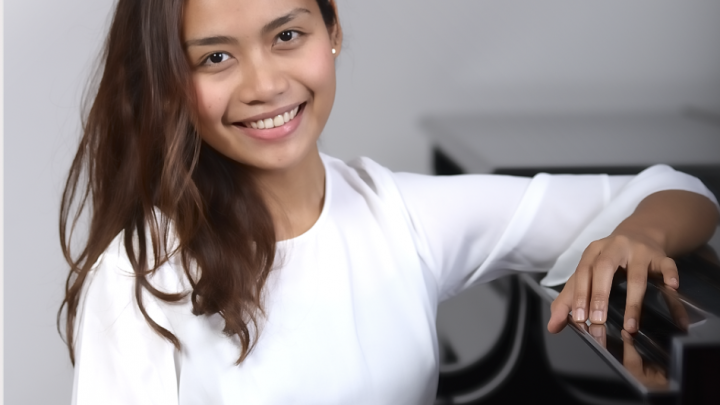 Lesson Fees
Promotions Available
Book 10+ lessons for 10% off
Subscriptions discounted up to 10% off
About
Hi! My name is Esti and I love teaching. 
The thing I love the most about teaching is because I get to talk to people and try to give answers to their problem about music. My experience with classical piano have last for my whole life. I started learning when I was 4 years old and gained perfect pitch hearing. I am also interested in electronic music, using digital audio workstations as a way to channel my ideas. If you would like to talk more, we can have a FREE 30 minutes first lesson to try to figure out the goals for your lesson. I cannot wait to hear back from you. Cheers!
Best,
Esti
I believe that every student is unique to their own talents and needs. Therefore, I always design different teaching methods that would fit exclusively to each individual. I prioritize teacher-student relationship quality over everything else, because when students are comfortable with me, it would be easier for them to follow my instructions. 
Towson University, Piano Performance 2017 (Bachelor of Music)
Towson University, Piano Performance 2019 (Master of Music)
For beginner students, I am most comfortable using the Faber method books. For intermediate students, I use classical piano repertoires from composers such as Duvernoy, Burgmuller, Lemoine, Heller, etc. For advanced students, I aim for Baroque-Classical-Romantic-Modern set of piano repertoires.
For techniques, I use scales & arpeggios, A Dozen A Day, Schmitt, Beyer, Hanon, or Philipp,
For Theory, I use the Faber method books, Ying Ying Ng, John Thompson's, ABRSM, or Trinity College London.