Acoustic Guitar, Bass Guitar, Blues Guitar, Classical Guitar, Classical Piano,
DADGAD Guitar, Drum Rudiments, Drums, Electric Guitar, Fingerstyle Guitar, Guitar, Jazz Guitar, Keyboard, Lead Guitar, Mandolin, Piano, Pop Piano, Reggae Guitar, Rock Guitar, Ukulele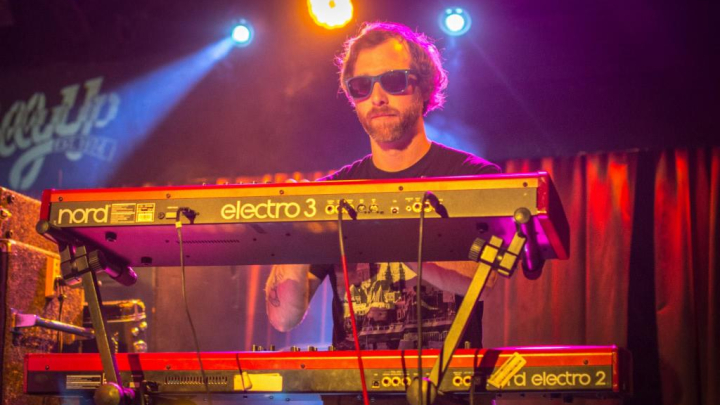 Lesson Fees
Promotions Available
Free 15 minute trial lessons
Book 5+ lessons for 5% off
Book 10+ lessons for 10% off
Book 20+ lessons for 20% off
About
Success, I have been talented enough to know the meaning. It feels really good to know you did your best and it worked.
In front of thousands of people, I know what it means to reach a higher level of performance. 
In the studio, I've dug deeper to create a captivating product.
I've created tools to eliminate writer's block.
I'm a guitarist, keyboardist, producer and creative.
Honesty is the main focus of my lessons. To be honest with your craft is to be honest with yourself. Honest goals is key.
After many years of teaching music through various companies, I have gained an experience that has allowed me to understand the difficulties that students and their parents face when dealing with their music teacher and their music teaching company. I believe students and parents both prefer a personal experience and an honest teacher who is willing to address their questions and curiosities. With the understanding that each lesson is uniquely tailored, I promote an atmosphere where the student feels heard and I can provide instruction on the techniques that work best for the student. In this, I have found the best results. The student is happy and continues to come back ready each week.
I'm a very happy teacher with so much passion for my students. I've had very positive feedback from parents and students and I feel completely fulfilled as a teacher.
Simple Notes Music - Owner/Music Teacher (since 2013)
SoCal Music ('18-'21)
US Music ('18-'21)
Others: Musical Minds, Rock Home
Bachelor's in Film - CSUF 2012
2017 Toronto film festival - Best Music Award
I begin each lesson by asking, "Has there been any music that you have been into in the last week?" This helps me gauge where the student is at with music or with life. Often this helps open the conversation which promotes the student receiving the information. This also may lead into the lesson as a song can be exciting for a student. It is much easier to dig into the material if the student really enjoys it.
Then, after a review of the previous weeks material, I can diagnose my student with the issues they may be facing. I quickly look to remedy the issue through easy exercises that build back towards the lesson. We may continue to faster tempos or adding more notes to a chord or begin with the next lesson. I have an incredible backlog of material to ease my students towards the next level of technique. 
After each lesson, my student will receive a printable pdf and a play-along mp3 for the lesson. The play-along track is set to a tempo that the student can perform with little discouragement. This should make each practice session less frustrating. In this way, my students learn proper technique first and gradually increase the speed.
In the first month of lesson, I work out a schedule with the student (and parent) to make sure time is secured to practice. This is very important for keeping up with the lessons. If this is an issue, I do suggest 2 lessons each week. The most difficult way to learn an instrument is taking days off. A little bit everyday is best, even if short sessions.