Electric Guitar, Upright Bass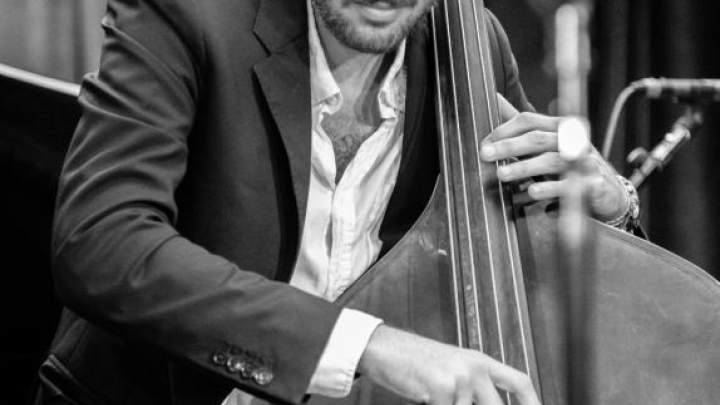 Lesson Fees
Promotions Available
Book 5+ lessons for 5% off
About
Federico Tassoni was born in Modena on the 26th of April 1993. He began to play trumpet at age of 14, pursuing classical studies with the well-known trumpet player Andrea Tofanelli at the Italian Classical Institute Vecchi-Tonelli of Modena. During his early years, Federico performed as a member of many different Conservatory orchestras and marching bands, in Modena and surrounding areas.
When Federico was 18 years old, he purchased an electric bass and started to teach himself for fun. One day, Andrea Tofanelli saw Federico playing it and was extremely impressed. He told him that he had a true talent, and recommended that he pursue his musical career as a bassist. He began classical studies on the upright bass at the Italian Classical Institute Vecchi-Tonelli of Modena the very next day.
During the Summer of 2013, Federico participated in Berklee College of Music's Berkle at Umbria Jazz Clinic, in Perugia Italy, during the famous "Umbria Jazz" Festival. While taking the clinic, Federico was awarded a scholarship to attend the undergraduate program at Berklee College of Music in Boston, MA. Before traveling to Boston, Federico continued to work as an upright and electric bass player, performing in various orchestras and bands. During this time, he expanded and developed his ability to play various musical genres, including jazz, funk, pop and rock. This increased his versatility as a musician and allowed him to personalize his stylistic language and musical expression. Throughout the years, Federico has played in countless performances in multiple countries. Some of the most memorable include performing as a member of the Orazio-Vecchi's Conservatory Winds Orchestra at the International Contest of Riva del Garda (Italy), where they were awarded first place for the first category. He also had the honor to perform a concert with that same Orchestra at the Carpi Theatre featuring Andrea Tofanelli and Rex Richardson. In January 2015 Federico travelled to the United States to begin his studies at Berklee College Of Music. Throughout his studies, Federico has developed his playing to an advanced level, studying with famous faculty and musicians from all corners of the world. Such include Tiger Okoshi, Tia Fuller, Niel Smith, James Genus Whit Brown, John Lockwood, Lin Biviano, Dave Clark, Jason Palmer, Oscar Stagnaro  and many others.He has also participated in a number of master-classes lead by John Patitucci, Eddy Gomez, John Clayton and Clinics with Victor Wooten, Steve Bailey and Christian McBride. Now Federico achieved a Degree Honored cum Laude in Music Performance at the Berklee College Of Music.
Federico also has experience as a band leader, and is responsible for many of his own projects including the Federico Tassoni Trio. He also continues to participate in various projects as a session musician and rhythm section player, giving him opportunities to tour around the world.
I'm always saying to my students that besides studying on the books you need to share your soul to the music. My main goal as a teacher is to give to the student the experience that I earned from my musical path.
I always divided my lessons in four parts: working on making your own sound; harmony & ear training; technique; repertoire 
I'm always use different teaching approach for each student that I have in front. All of us have different approach of learning something and as a teacher I need to be able to understand what's the best for you.