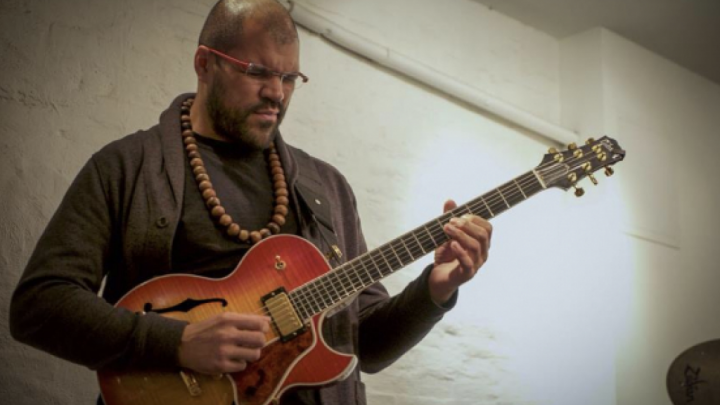 Lesson Fees
Promotions Available
Book 5+ lessons for 5% off
Book 10+ lessons for 10% off
Book 20+ lessons for 20% off
About
Flávio Silva is a musician who is part of a new generation of Brazilian composers and instrumentalists that has been breaking through the musical scene of different places, such as Brazil, The Netherlands and most recently, New York.
The guitarist studied with some of the best musicians in Brazil and all over the world, such as Michel Leme, Alexandre Mihanovich, Djalma Lima, Lage Lund, Adam Rogers and Ed Verhoeff, among others.
Flávio has shared the stage with some highly skilled musicians such as Antonio Hart, Bruce Williams, Victor Wooten, Seamus Blake, Ben Williams, Munir Hossn, Antonio Hart, Cuca Teixeira, Sandro Haick, Thiago Espirito Santo,  among others. Flávio also performed in some of the best festivals in Europe including the North Sea Jazz Festival(The Netherlands), Langnau Jazz Nights(Switzerland), Koektebel Jazz Party(Ukraine), Gronau Jazz Festival(Germany) and Delft Jazz Festival(The Netherlands).
In 2014, he has released his debut album, consisting of nine authorial compositions, he shows some of his skills as a composer, arranger and guitarist. Recorded with some of the best Brazilian musicians, Cuca Teixeira on Drums, Josué dos Santos on Tenor Saxophone, Bruno Migotto on Double Bass, Gustavo Bugni on Piano and Rhodes and JP Barbosa on Alto Saxophone, this record has the modern jazz as it's main platform, but with different influences that go from Latin Music to Fusion and even some Rock.​
Flávio endorses Mono Bags, D'orazio Strings, Free The Tone Effects, Chase Bliss Effects and Reference Laboratory cables.
Always trying to be direct and effective towards the student's needs. My approach is to learn about the student's interests and work from there.
Reviews of lessons with Flavio Silva