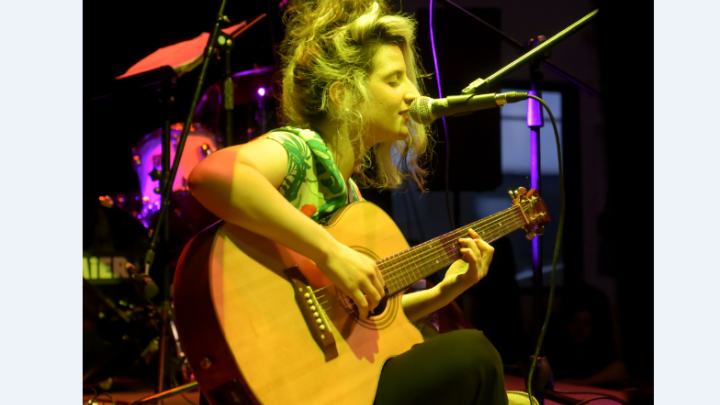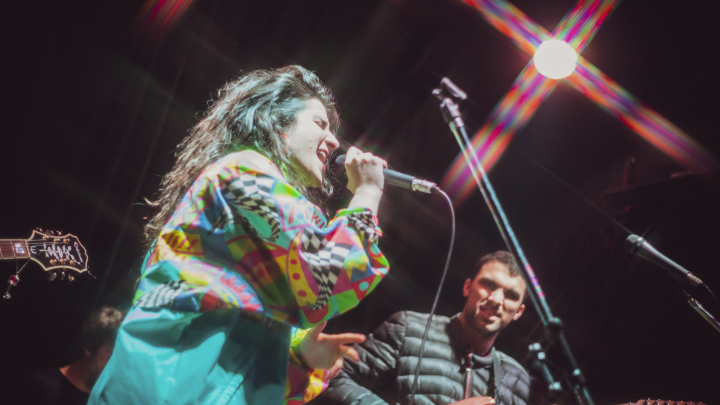 Lesson Fees
Promotions Available
Free 15 minute trial lessons
About
Hi! My name is Florencia and I'm a singer, vocal coach, composer and musician from Buenos Aires, Argentina.
I started singing and playing guitar in 2012. Since then, I've studied music theory and took lessons in various instruments, such as drums, bass, ukulele and piano. I am also a graduate student from Escuela de Música Contemporánea – EMC (Berklee Global Partner) where I took part in music ensembles of different genres, learned composing techniques and specialized as a performer. I'm also a graduate from TECSON, a sound engineering school based in Buenos Aires, where I studied recording, mixing and mastering. This degree allowed me to work as a recording and mixing assistant in various recording studios and live venues.
Throughout my career I've performed as a singer, live and studio recording. I've recorded background vocals for professional singers and I'm currently one of the main vocalists in a pop band called "Ronen". I've worked in vocal production (regarding arrangements and mixing) for album recordings. I've also been working as a vocal coach in one-on-one lessons and worked as a guitar, ukulele and music teacher to teenagers and adults.
I've played different music genres, but I mainly focus on rock and pop. Since I'm a native Spanish speaker, I sing in both Spanish and English. I'm also a very big fan of anime and Japanese culture, and can perform music in Japanese as well.
My main goal is that the students are able to learn and develop the aspects they're interested in, while also enjoying the process and having fun. I like to incorporate technical aspects as well as practical ones. I believe music should be a space where you can express how you're feeling and what you want to say, so I focus a lot on my students being able to feel comfortable and free while performing.
In singing lessons I like to cover subjects such as vocal technique, scales and ear training, performance and breathing techniques. We can also incorporate music theory. The class always has a part where we vocalize, and after that we sing. Along my career I've worked mainly with the "Singing Success" (Brett Manning) and "Speech Level Singing" (Seth Riggs) methods, and specialize in rock and pop genres.
In instrument lessons we will cover the proper techniques of each instrument, music theory and learn different songs.  We can also work in singing while playing if the student is interested in that. I can teach for a beginner/intermediate level.
I can also cover audio recording techniques so that students are able to record themselves at home and create their own music if they want to.
I can work with teenagers and adults.
• TECSON Argentina – Degree in audio recording and post-production • EMC Argentina (Berklee Global Partner) – Degree as Professional Musician specialized in vocal performance. I'll leave some links of live performances and home recordings above for you to check out if you want! :)
Reviews of lessons with Florencia Zavaleta