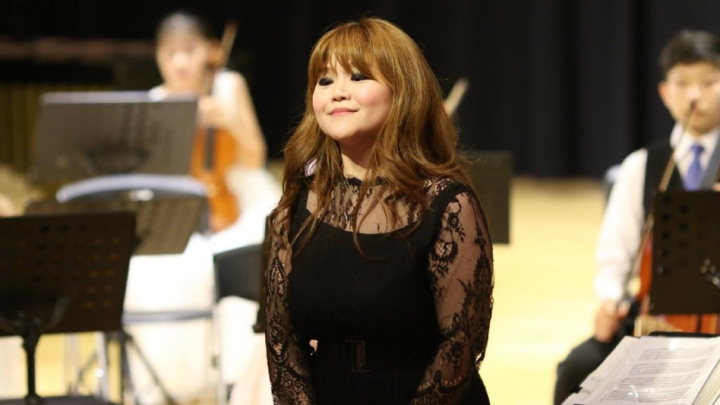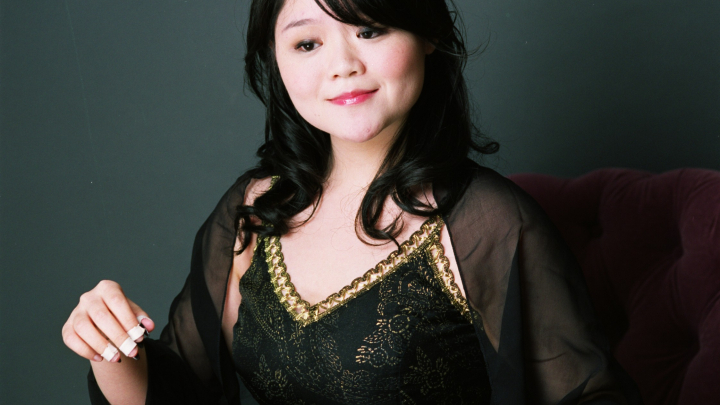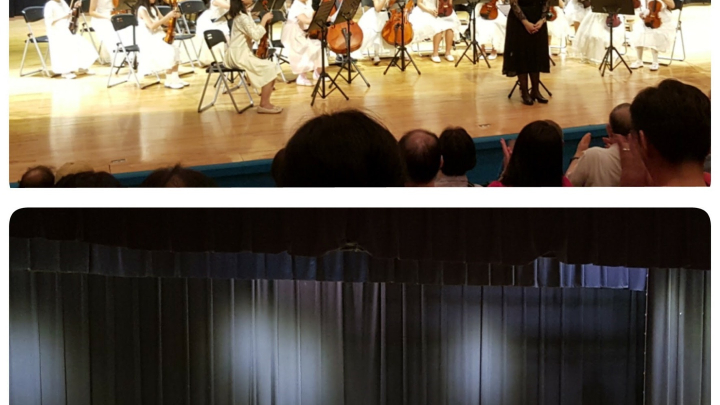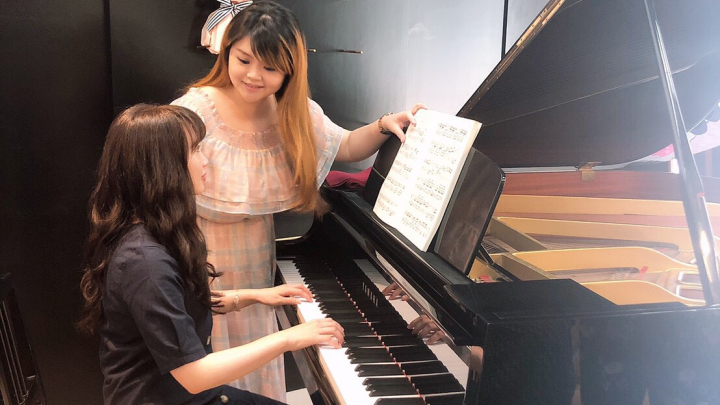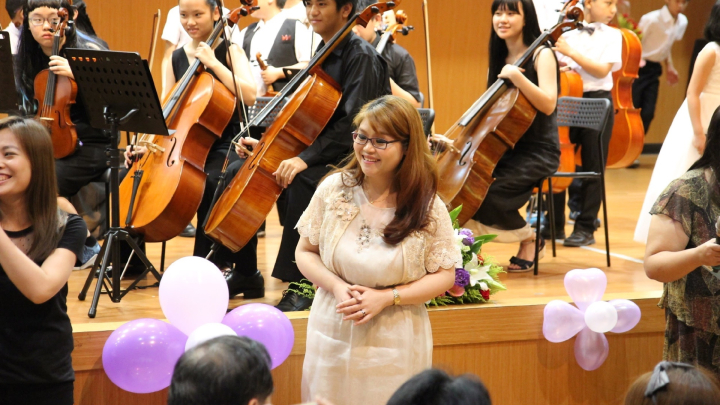 Lesson Fees
Promotions Available
Book 5+ lessons for 5% off
Book 10+ lessons for 10% off
Book 20+ lessons for 20% off
About
Frances Hsiao, a talented musician and a very seasoned music teacher with 20 years of experience teaching students various music instruments, including piano, chinese zither, music dictation, music theory, music history, music appreciation,violin, cello, vocal, and she also is an String Orchestra and choir director.
Strong attention to detail with creative and friendly style. Innovative and open-minded individual with thirst for adventure and challenges. Proficient in monitoring student performance and achievement, devising unique lesson plans for each grade level and overseeing rehearsals. Certified in Music Education and Fine Arts.She has experience teaching K3-12th grade band in the public schools, all ages of private music students. Ms. Frances also serves as piano-accompanist of well-known vocalists. Her students have gone on to receive scholarships and top chairs in many venues of music schools, teaching, and professional performing positions. Her former students work as music industry professionals, professional performers, and directors, music educators at all grade levels, and private music directors for churches, theaters, etc. Ms. Hsiao has performed professionally and served as director for various orchestras, schools, and churches. She owns and operates Season Music Studio (started 1999), where the goal is to ensure complete music literacy, and to provide quality, advanced music instruction to those serious students striving for excellence in education.
She is a music prodigy who, under the tutelage of several prominent zither and piano mentors, was able to master the two instruments at an early age. From the age of 7, she was able to garner many academic and musical awards in both individual and group competitions. She was invited to participate in many concerts and her remarkable performances won for her distinguished recognition. In 1993, she entered the Stella Matutina Girl's High School where she took special lessons in zither, piano, music theory and music dictation, etc. In 1999, she was given a scholarship to study in the Department of Music Education of the National Tainan Normal College( National University of Tainan). She graduated as valedictorian of her university in 2003. At the same time, Frances Hsiao has been picked by Taipei Chinese Orchestra Selection Committee as one of the Superior zither artist of the year. And Ms. Hsiao won the first prize to attended National Taiwan Normal University to earn her Master of Music degrees in ethonomusicology.
My teaching style bases on empathy and giving empowerment to the students by developing their confidence, letting students know they are precious, honored, beloved.  I appreciate every students individuality and musical background and will approach it sensitively and with a strategic lesson plan. With that I try to encourage all-round musicianship in students focusing on aural skills, sight reading and enjoyment of music. During these years of teaching experiment, one of my most important goal is when a student leaves their piano lesson is to feel happy, positive, and encouraged, knowing they can let music flow in their fingers just as in their hearts. I give advanced music instruction to those students striving  for excellence and like to meet the beginners where they are in a stress free and fun way!
Master degree graduate certificate
Every student is unique. I teach my students depends on their learning ways. So I write the text book and the sheets by myself according to the student's learning need, but also use printed books, such as Hanon, czerney, and many other music books. In my opinion, getting to know my students and their strengths is very important. I prefer using Conceptual teaching method. Every student comes to me wired differently, with a different background, different interests, different challenges and different strengths.So I learn as much as I can about each individual student and their preferred learning modalities. No two lessons will look the same and expect the process to be messy and unpredictable. And, teach my students to enjoy the learning process and celebrate every success.
Reviews of lessons with Frances Hsiao