Arranging, Voice, Rock Voice, Singing, Pop Voice, Songwriting, Jazz Voice,
Audition Prep, Singing for Actors, Music Directing, Apple Logic Pro, Artist Development, Beatboxing, Classical Composition, College Audition Prep, Composition, Conducting, Country Voice, Improvisation, Jazz Improvisation, Music Theory, Musical Theatre, Orchestration, Posture and Movement Coaching, R&B Voice, Rap and Lyrics, Voice Diction
100+ lessons
booked on Lessonface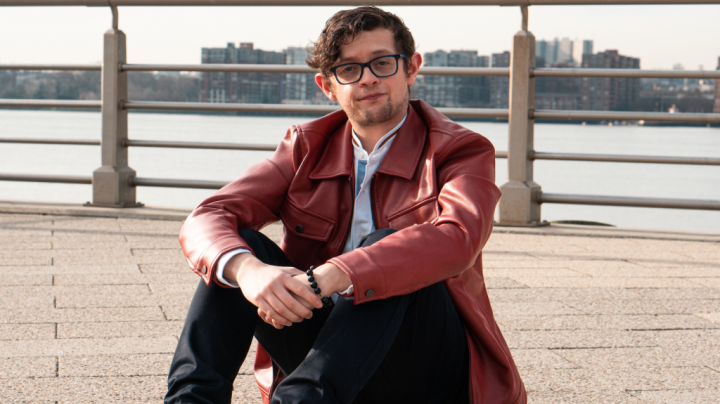 Lesson Fees
Promotions Available
Book 5+ lessons for 5% off
Book 10+ lessons for 10% off
About
Hi, my name is Gabriel Greenwood! I'm a Nashville-based vocalist, arranger, songwriter, and composer. As a professional vocal coach, I've worked with over 150 students. I combine my background as a music performer, scholar, and creator to provide students with a teaching program built for the current state of music. 
Here are some things you might want to know about me:
Belmont University graduate, with a Bachelor's Degree in Commercial Music with an emphasis in Composition & Arranging (Voice principal)

#1 vocal coach on Spoon Radio, teaching over 150 students since May 2020

5 on AP Music Theory exam

A Cappella Academy 2014-2016 

Assistant Music Director of Prismatics a cappella group

Jazzmin' (jazz vocal ensemble), '17-'20

Award-winning arranger

3x ICCA Outstanding Arrangement Award winner

2x ICHSA Outstanding Arrangement Award winner

Arranged "Brave" opb. Sara Bareilles to honor Malala Yousafzai at 2014 Liberty Medal ceremony

Published composer

Proficient in Noteflight, Finale, GarageBand, Logic Pro X, iRealPro

Performed with Josh Groban @ Bridgestone Arena, Oct. 2018
My teaching style is a departure from traditional vocal pedagogy.
Through my Total Musicianship program, students will enjoy sessions built on an innovative, contemporary-based curriculum that seeks to foster musicians, not just singers.
[See Curriculum for details about each core area]
As an instructor, I help students develop their technique and confidence by focusing on professionalism, breath control, and tone. We'll work on improvisation, repertoire, and developing your own sound, style, and artistic brand. Beyond that, I help students to learn how to look at their music from theoretical and creative angles. From these angles, students will learn how to harmonize, read sheet music, write chord charts, transcribe melodies, and even arrange for voices. I use this combination of vocal coaching and a focus on music fundamentals to nurture beginners into becoming true musicians.
As a person, I am both flexible and accommodating. I meet students wherever they are on their musical journey. I'm willing to work at whatever pace you want and adapt to even the busiest schedules. More importantly, I am patient, respectful, and very encouraging. For some, simply singing for others, let alone working with a coach, can feel intimidating. I create a judgment-free environment for students to feel at ease, supported, and more open to being vulnerable. I've had experience coaching students with mild or even severe stage fright, helping them channel the inner fearless performer who lives within.
Total Musicianship combines and consists of three core areas:
- Performance & Technique
- Theory & Notation
- Arranging & Songwriting
With Performance & Technique, I'll guide you on:
- Warming up your voice both in and outside of a coaching session
- Picking out the best songs for your repertoire
- Daily practice etiquette [how to learn new songs quickly, how to find time to practice, how to make a routine]
- Improving breath support, control, enunciation, diction, transitioning between registers
- Adapting to countless different styles of contemporary music
- Learning and properly executing runs, riffs, scatting, vocalese
- Confidence, overcoming and dealing with stage fright, nerves, anxiety
With Theory & Notation, I'll guide you on:
- Fundamentals of harmony [All major, minor, and modal keys, scales, intervals, triads, chord extensions]
- Identifying your song's key center, transposition
- Fundamentals of rhythm [how to swing, counting, syncopation, groove]
- Reading and comprehending sheet music, sightreading
With Arranging & Songwriting, I'll guide you on:
- Scoring using music notation, using notation software such as Noteflight, Finale, MuseScore
- Aural skills training, transcription
- Self-accompaniment [how to not overpower yourself or your instrument, learning a new repertoire song on an instrument]
- Lyric writing [identifying song form, non-lyrical hooks, rhyme, flow]
- Improvisation [how to practice it, how to insert it into your work]
- Arranging for voices [how to create background vocal parts (BGVs), beatboxing, vocal bass lines]
Reviews of lessons with Gabriel Greenwood