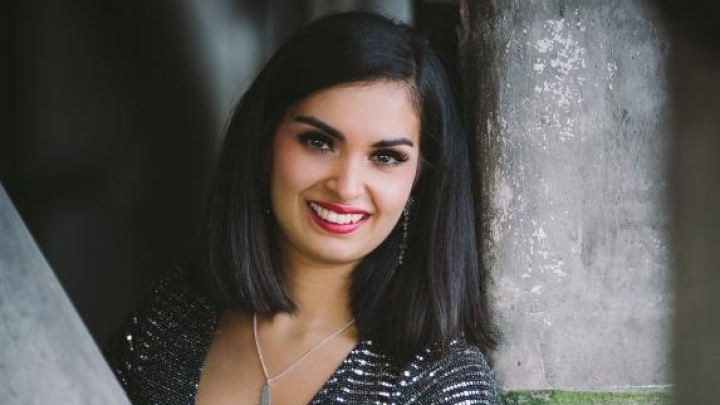 About
Professional Opera Singer Gabriella Pineda-Rodrigues is a graduate of the Guildhall School of Music & Drama, prior to this she attended Chetham's School of Music in Manchester and was a chorister at Peterborough Cathedral. 
With 8 years teaching experience Gabriella's students have had an 100% pass rate in their grade exams. She is fluent with ABRSM, Rockschool, Trinity, LAMDA & ABRSM Musical Theatre syllables. 
Gabriella's students have had opportunities to perform to large live audiences alongside her as a professional. They are also exposed to a huge variety of different musical genres. She conducted a choir singing with "Collabro" who were the winners of Britain's Got Talent. 
Gabriella's passionate, energetic and patient teaching styles have resulted in her being one of the most sought after singing & piano teachers in Peterborough with a live waiting list. She teaches age 4 to 84, and has taught singing in a Stageschool, a BTEC College, a Secondary School, multiple Primary Schools, been a guest consultant vocal teacher in other secondary schools. Led an elderly persons choir, several school choirs and taught young prodigys in Cambridge how to accompany opera singers on the piano. 
I teach you how to extend your vocal range, how to breath properly when singing, how to support your voice, the correct mouth shape to sing with, how to form vowels correctly, how to communicate songs, how to have good diction, how to sing beautifully in tune, how to learn songs effectively. I can teach you how to read music, to become musical & thus give musical performances. 
BMus (Hons), Bachelor of Music from The Guildhall School of Music & Drama, London, UK.
At the beginning, I teach songs by call & response, students can sing songs with me until they become confident enough to sing a song alone/with a backing track.
Reviews of lessons with Gabriella Pineda-Rodrigues