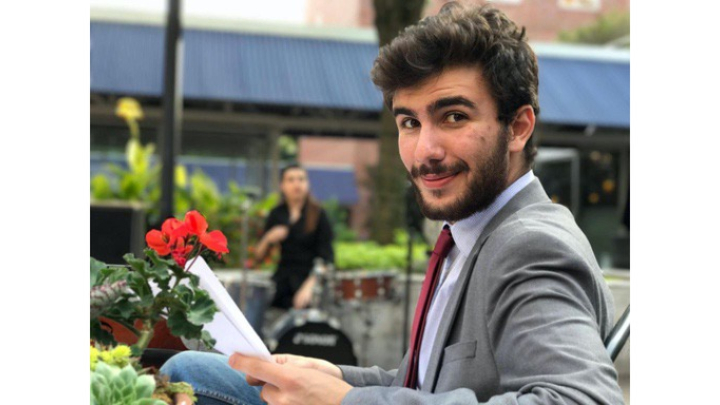 Lesson Fees
Promotions Available
Book 5+ lessons for 5% off
Book 10+ lessons for 10% off
Book 20+ lessons for 20% off
About
Italian born upright bass, Giuseppe Cucchiara has earned his bachelor degree in Music Performance studying at Berklee College of Music. 
During his time at Berklee he studied with great musicians and mentors  such as Hal Crook, Dave Santoro, Neal Smith, Danilo Perez,George Garzone, John Lockwood and was part of the Berklee Global Jazz Institute led by Danilo Perez. Living in Boston he had the opportunity to tour in France with the Vid Jamnik Quintet and play at Dizzy's Coca Cola Club in Ny with Neal Smith Berklee Band, also playing with the great trumpet player Darren Barrett. 
At the age of 19 he recorded his debut album with pianist Dado Moroni and drummer Stefano Bagnoli produced by the italian jazz label Abeat Records.
Besides playing and performing, Teaching is my other strongest passion. 
I found the teaching process very interesting and fascinating and also helps me to get better as a musician. 
My lessons may involve the use of the PIANO as a tool for a better understanding of harmonic movements.
GOALS AS A  TEACHER 
Make the student develop
1.    GOOD UNDERSTANDING OF BODY MOVEMENT related to the instrument
2. TECHNIQUE
3. MUSICALITY
4. PRACTICE ROUTINE 
5. PRACTICE METHOD
6. INNER EAR
Reviews of lessons with Giuseppe Cucchiara