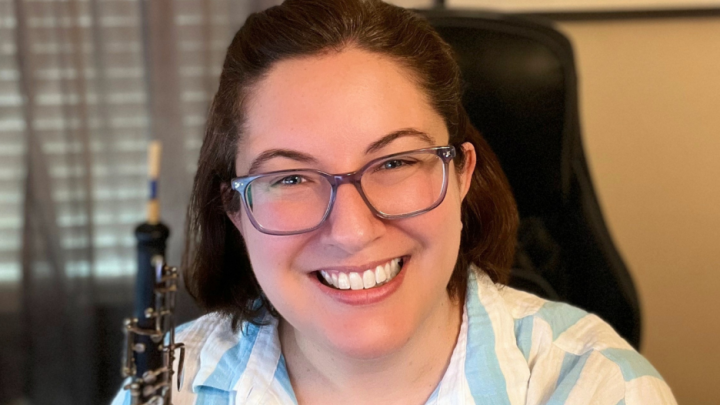 Lesson Fees
Promotions Available
Subscriptions discounted up to 17% off
About
**2020 and 2019 Lessonface Oboe Teacher of the Year** Grace holds a Master's Degree in Oboe Performance from the Bob Cole Conservatory of music at California State University, Long Beach. At the Cole Conservatory she had the privilege of studying oboe and English horn with Carolyn Hove. Her Bachelor's Degree, also in Oboe Performance, is from the Hartt School of Music of the University of Hartford in West Hartford, Connecticut. While there she studied with oboist Humbert Lucarelli.
Listen to a short excerpt of me playing
Grace has extensive experience teaching private and group lessons, including lessons in Piano, English Horn and reed making. Her students have gone on to win scholarships and place in honor orchestras. Currently, her students hold the top spots in nTyme's (North Torrance Youth Musicians Ensemble) Chamber Orchestra.
Locally, Grace has performed with the Dana Point Symphony, Symphony Irvine, as well as other groups around Southern California. Previously, she was a long time member of the Cheshire Symphony. 
I strive to make each lesson engaging, informative, and fun! Students are expected to practice in-between lessons and come to lessons prepared with their instrument and music. I also encourage students to bring any music that they're interested in learning to their lessons.
In lessons, I work with the student to analyze and resolve playing issues quickly and efficiently. Effective and efficient practice techniques are a major part of each lesson. Each exercise is broken down into its elementary elements, and once each element is mastered, the exercise is reassembled from the ground up. Ultimately, I acknowledge that each student is unique, and approach each issue in their playing differently by tailoring how each issue is approached and resolved, based on individual learning style and previous experiences.
Oboe
Beginning students start out using the Rubank Elementary Oboe Method. It provides them with a solid foundation of scales and rhythmic patterns, while also incorporating folk songs and duets for lyrical study. As the student progresses, other method books such as Barret Oboe Method and Ferling Etudes are introduced. Solo repertoire will be recommended based on the student's interests and level. Students are also encouraged to bring their school music to lessons for review and also to seek out music that interests them. Advanced students will be introduced to reed making and the English Horn, if interested.
Piano
Beginning students start out using an age-appropriate level of the Piano Adventures method books. Lessons are focused on reading music, technique, and music theory. 
Music Theory
In lessons, I use the Alfred's Essentials of Music Theory books. I do assign homework that includes outside worksheets/activities and unit tests to track student's progress. Lesson time is used to review homework, go over new topics, and complete ear training exercises.
Reviews of lessons with Grace Mehm