Cello, Ear Training, Fiddle, Flat, Music Theory, Orchestral Arranging, Viola,
Violin, World Music Composition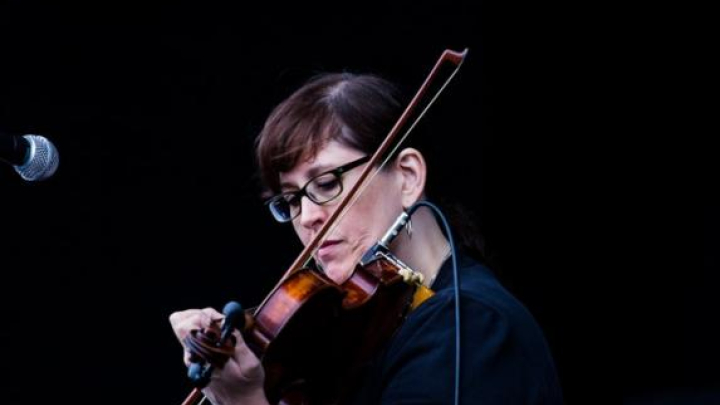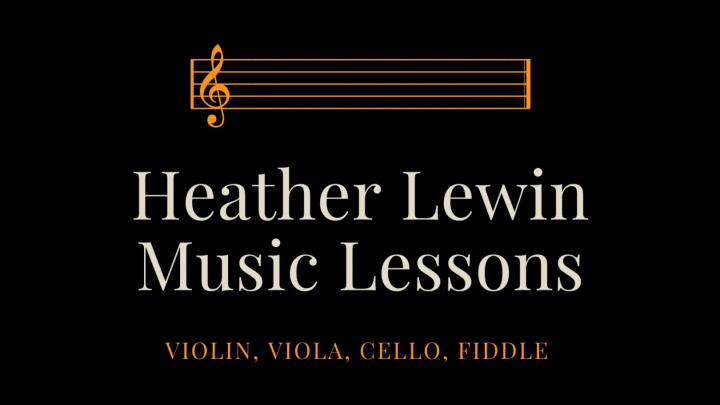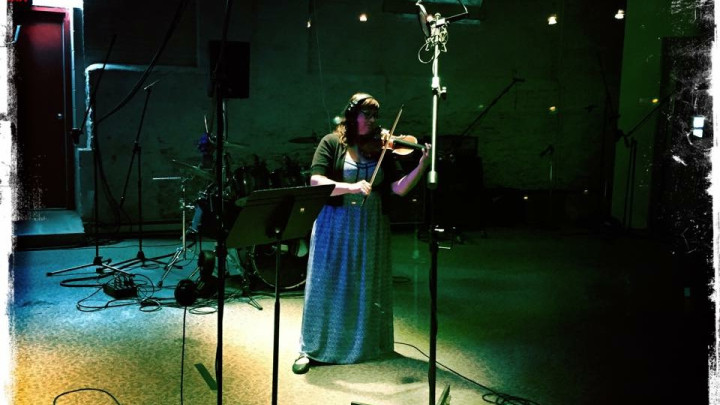 Lesson Fees
Promotions Available
Subscriptions discounted up to 10% off
About
Professional musician performing for over 40 years (Violin, Viola, Cello, Vocals). Teaching for 25 years.  I play violin, viola, cello and sing. In addition to teaching, I'm currently performing with bands Athas, Dairyland's Finest String Band, Brewtown Brewgrass, and Blackthorn Folly.
I have also played with the Central Wisconsin Symphony, MYSO, Concord Chamber Orchestra, Bay View Players, Shorewood Players, Roberts Quartet, Clumsy Lovers, Sawdust Symphony, Glencastle Irish Dancers, Beglan Academy, Slainte L'Chayim, Derek Pritzl & the Gamble, Matt Tyner, Andreas Transo, and many other Midwest bands. 
I began studying fiddle styles in 1998 after getting involved with International folk dancing. My love of learning, mixed with a desire to travel & explore, has motivated me to attend many workshops and festivals to study the diverse cultures & fiddling styles of the world. I've been honored to learn from amazing musicians in multiple genres and am excited to pass along the tunes and techniques that I've acquired along the way.
Dance fiddler: I love playing for dancers  (Slovak, Contra, Square, Scottish, Renaissance Court, English Country, Ceili, Irish Sets, Improvisational). I'm a Feis musician (Irish dance competitions) & Feis Music Competition Adjudicator.
I recently published an online guide for traditional Irish musicians interested in learning how to play for Irish dance competitions called 'Musicians Guide to Feis'.
Composing: I enjoy composing fiddle tunes, orchestral arrangements, songs, and poetry. Some of my fiddle tunes have become quite popular in sessions around the world. I also enjoy collaborating with other composers on new works of music. 
Recording experience: Experienced in-studio and remote recording session artist. Past artists I've collaborated with include: Matt Carson & Michael Cleveland, The Liver Killers,  American Players Theater,  Scott Lucas & the Married Men, Reilly, The Tank Commanders, The Tossers,  Athas, The Mighty Lumberhorn, The Consorte of Somesorte, Bounding Main , & Tatra Slovak Dancers 
Education: I graduated from Milwaukee High School of the Arts (Viola, Cello, Vocals), then attended UW-Stevens Point to study Music Education, and later went on to earn degrees in Anthropology, American Indian Studies & Celtic Studies from UW-Milwaukee. Also attended University of Limerick (Ireland)  BLAS program to learn Traditional Irish music.
Awards: Viola Champion in the Adult division at the 2006 Midwest Fleadh Cheoil. Went on to compete in the 2006 All-Ireland Fleadh Cheoil na hÉireann in Letterkenny, Ireland.
Champion in the 2012 Midwest Fleadh Cheoil in Fiddle Slow Airs and competed in the 2012 All-Ireland Fleadh Cheoil na hÉireann in Cavan, Ireland.
25 years teaching experience. I began my teaching career in 1998 as a Traveling Music Teacher, providing group lessons in Milwaukee Public Schools. I started teaching private lessons in Milwaukee area music stores and my own private studio in 1999. I recently taught violin at Tamarack Waldorf School. 
I currently offer private lessons on violin, viola & cello. I'm an instructor for the Milwaukee Irish Fest School of Music, and have taught group fiddle workshops at several venues around the country.
I love introducing students to the versatility of string instruments. I'm equally comfortable teaching classical techniques along with fiddle styles. We can also explore singing while playing, backing techniques, playing in bands, composing tunes, alternate styles of playing, music theory, and music history.
ASTA (American String Teachers Association) , Comhaltas Ceoltoírí Éireann
I teach by ear, sheet music, chord charts, ABC.
I use a Suzuki/Rolland hybrid for teaching technique and posture. 
Essential Elements, String Basics, Suzuki books, Renaissance, Classical, Baroque, Romantic, Modern, Pop, Rock, Folk,  Irish, Scottish, Blues, Old-Time, Bluegrass, Improvisation, Ear Training, Music Theory
I record practice tracks and include source materials (recordings, videos, PDFs) whenever possible.