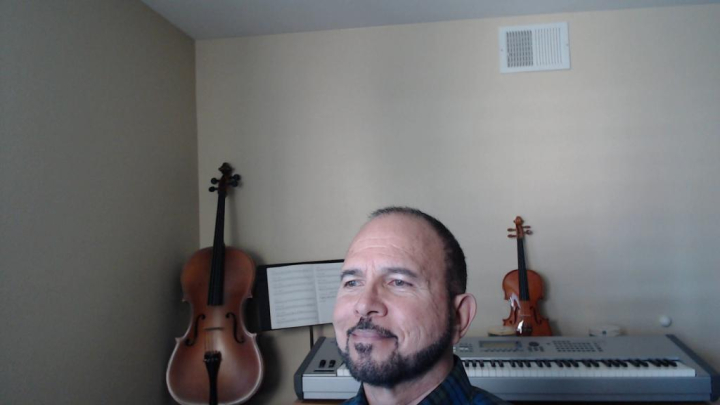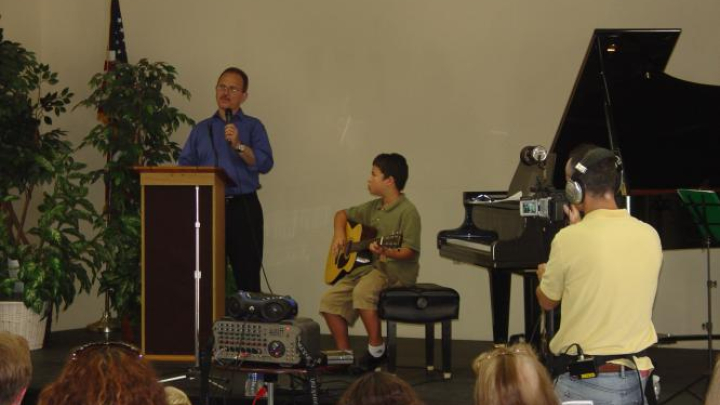 Lesson Fees
Promotions Available
Free 15 minute trial lessons
Book 5+ lessons for 5% off
Book 10+ lessons for 10% off
Discounted price for subscriptions
Subscriptions discounted up to 10% off
About
Instrumentalist: guitar, mandolin, ukulele, percussion, piano, violin, viola, cello, double bass, voice teacher.  Composer, Performer, and Studio Musician for over 25 years. 
Héctor Crespo studied music at Hochstein School of Music, Brockport State University, Nazareth University, and Roberts Wesleyan College.  All of which are located in the New York State area.  He moved to Southern California where he expanded his musical studies at Cal State Long Beach and Cal State San Bernardino where he graduated,  
In previous years, he has taught music at public and private schools.  He has given many seminars, workshops, recitals, contributions to songwriters as a studio musician, composed many songs, and has traveled extensively giving concerts throughout his career.  Presently, he is a full-time private music teacher. 
His music covers many genres, including solo and chamber music, orchestral music, music-theater, as well as electro-acoustic music. His fascination with jazz music, African-American music, the cultures of Latin America and the Caribbean have been a strong influence on his music as well as the great composers of the Classical and Romantic Era of music. 
His recording titles include: It's "All In Black and White" played and broadcasted in Rochester, New York at Radio Station 3WG, and Héctor Crespo's instrumental recording, "New Venture". One of his current undertakings is his work in music film composition, "What About Us", a dramatic motion picture based on a true story.
Learning music should be engaging. Students are motivated to learn through instruction that they can grasp, thus students and I work hard to find styles and forms of music that interest them. I find that when students enjoy learning, practicing comes naturally and the music becomes a fulfilling experience for both the teacher and the student.  
I have an eclectic approach to teaching from years of experience and have taught both children and adults.  I have taught music in special education programs, groups, and private lessons. I teach beginner, intermediate and advanced levels of music: jazz, rock, and classical.  I love teaching music theory and songwriting.  I have been teaching piano, guitar, violin, percussion, and other instruments for many years.
Below is what some of my students and music educators have said about my music instruction.  Reviews can be found at thumbtack.com:
 Nicole M. Jul 29, 2016
Violin Lessons (for adults) He is a wonderful and patient instructor.
Mica Rica J. Sep 10, 2013
Mr. Crespo is an amazing piano instructor. He has so much musical knowledge and patience to be able to instruct my child. We've used Mr. Crespo for several years now he's been so flexible and accommodating to our schedule.
Danica B. Sep 9, 2013
I own a music company that Hector sub-contracts for, he is one of our most valued and well loved instructors. Hector's passion for music is infectious and it certainly propels his students in their learning. A huge plus is that Hector is a multi-instrumentalist and vocalist with a lot of experience performing, writing music and teaching ALL ages. Needless to say we love Hector both as a person and an instructor and would highly recommend him!
Angie P. Oct 8, 2012
Hector has been teaching my children piano for 2 years and he has been great! He is very calm and patient and enjoys teaching so much. He has helped us tune our piano and even came to our house for an extra lesson to help out my daughter before a recital.
Lennie L. Oct 7, 2012
I had the good fortune of taking bongo lessons from Hector for about a year. After just a few months, I played at one of his recitals and then performed 2 other times with him and another student. I had to quit because we moved to CO, but I now play bongos at my church on a regular basis! If you or your child is interested in learning an instrument or taking voice lessons, I would encourage you to use Hector as your teacher. Hector knows how to play and teach many different instruments. Everything from drums and guitar to piano and voice. He is an incredible musician and songwriter who is passionate about music and truly enjoys teaching his students how to play whatever instrument they are interested in learning.
Reviews of lessons with Hector Crespo