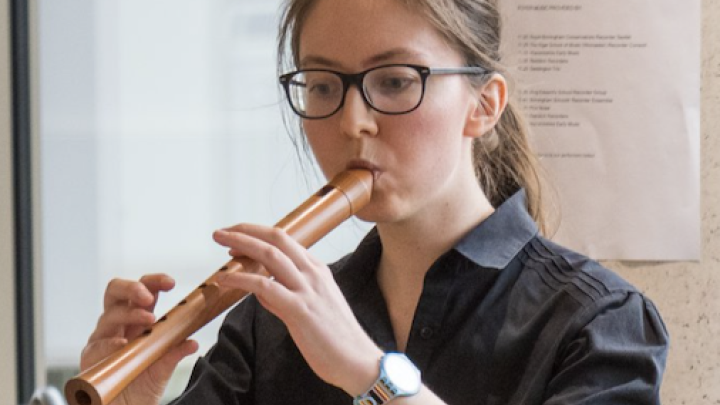 Lesson Fees
Promotions Available
Free 15 minute trial lessons
About
Helen is a recorder and traverso player, teacher and choral singer based in the Netherlands. Having graduated from the Royal Birmingham Conservatoire (1st-class honours) in the summer of 2020, she is currently studying towards a Research Master's in Musicology at Utrecht University. Helen is an active performer with a particular enthusiasm for chamber music, having won the Corton Hyde Early Music Prize as a member of Flutter duo for two consecutive years in 2017 and 2018. She has a keen interest in historical performance practice, but equally likes exploring some of the most recent recorder repertoire and performing with live electronics. Helen enjoys teaching students of all ages and levels and is keen to attune lessons to the individual interests of each of her students.
Helen enjoys teaching recorder students of all ages and levels. Rather than adhering to only one method, she prefers to draw upon a range of influences in her teaching (including Kodály training) and is always receptive to new ideas and the preferences and interests of her students. As a teacher Helen has experience working with individuals and groups and, during the pandemic, has become accustomed to the practicalities of online teaching. She is always happy to hear from potential new students!
2020–: Current student of the RMA Musicology programme, Utrecht University, Netherlands.
2020: BMus (1st-Class honours) Performance, Royal Birmingham Conservatoire (Birmingham City University), UK.
2018: Erasmus Programme Participant, Koninklijk Conservatorium Den Haag, Netherlands.
2018: British Kodály Academy, Kodály Musicianship Level 8 (distinction).
Reviews of lessons with Helen Herbert