Acoustic Guitar, Bass Guitar, Blues Guitar, Classical Guitar, Electric Guitar,
Guitar, Jazz Guitar, Lead Guitar, Neo Soul Guitar, Rock Guitar, Ukulele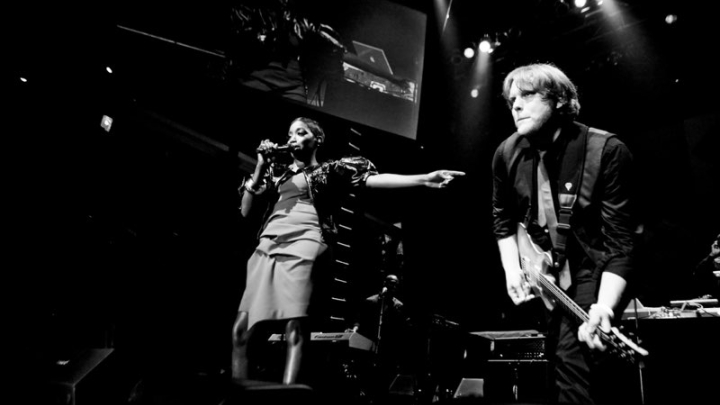 About
Ian began playing guitar around the age of ten when he got his first hand-me-down guitar from his older brother.  At first he learned to play primarily by ear, learning songs from recordings that he loved, a skill that has proven invaluable to this day.  He later studied music privately in Rhode Island with Peter Baro and David Spadazzi, under whose tutelage he began to learn the art of playing jazz.  Ian then studied Jazz Performance at William Paterson University in Wayne, NJ where he studied under world-renowned jazz musicians/educators such as Gene Bertoncini, James Williams, Harold Mabern, Don Braden, Gary Smulyan, Rich DeRosa and Kevin Norton.  
While attending WPU, Ian was also able to perform with Joe Lovano, Clark Terry, Rufus Reid, and Slide Hampton, among others.  Since graduating from WPU in 2005, Ian has split his time between teaching and performing.  He has toured around the world backing up musicians such as Eric Roberson and Estelle, with whom he was able to perform at some amazing venues such as Radio City Music Hall, Lincoln Center and The Apollo Theater in NY, The Cotton Club in Tokyo, the Jazz Café in London as well as many other extraordinary venues. From 2010 through 2012 Ian was part of 9 time Grammy Winner John Legend's touring band with whom he toured Asia, Australia, Europe and the United States.  He could be also be spotted on the CNN Heroes broadcast as well as on Later with Jools Holland.  
Ian has taught music for the past 20 plus years at Chepachet Music in RI as well as The Music Den, Mount Laurel School of Music, New Jersey School of Music and Music and Arts Center in NJ.  He has also taught applied lessons to students at Camden County College, while also maintaining a busy performance schedule. 
I have been teaching professionally for over 20 years. My teaching philosophy includes teaching all students the basics of music, such as reading music, playing scales and having a general knowledge of basic chords.  On top of that, though, I feel that it is incredibly important for all musicians to be able to use their ears while playing music and as such I put an emphasis on ear training in lessons as well.  Rather than just using all traditional ear training materials though I like to use modern songs that students want to learn, which makes the whole process much more enjoyable. I feel if a student is having fun and enjoying practicing then they will be much more likely to practice more often and achieve much more.  Above all, learning music should be fun and that is the foundation of my teaching method.
Also, although online teaching has been part of my studio experience for years, over this past year I have had the opportunity to gain extensive experience and refine my approach. Because of this I really feel that I am able to deliver the same quality education online that I offer in person.