Public Speaking, Storytelling, Writing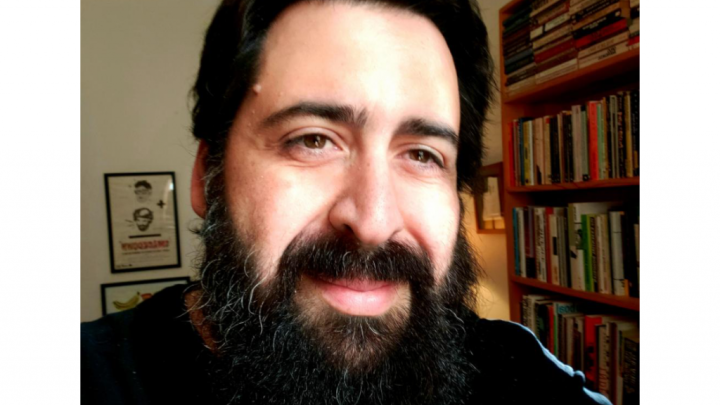 Lesson Fees
Promotions Available
Book 5+ lessons for 5% off
About
Ira S. Murfin is a writer, educator, scholar, critic, and artist based in Chicago. He holds both an MFA degree in Writing and a PhD in the study of theatre and performance. His past published and produced work includes playwriting, fiction, non-fiction, poetry, criticism, and scholarship. These days, he primarily writes personal essays and memoir, performance scholarship and criticism, and experimental and hybrid performance forms. Ira is a veteran of Chicago's live lit and performance scenes, and has presented solo and collaborative performances at many of the city's venues. He has served as a literary magazine editor and taught writing and theatre in the college classroom for more than a decade. He regularly writes and lectures on theatre and performance for academic audiences and for the general public, and creates public arts programming in collaboration with cultural institutions and local communities.
My best teachers have been able to point to what is exceptional in my work and to help me to let go of my own expectations and preconceptions in order to expand on what makes my writing remarkable and uniquely my own. I try to do the same for the writers and artists I work with through careful inquiry and dialogue in search of that part of your work that is distinctly and miraculously your own. I meet you where you are and reflect back what I see, from there we will determine together how I can best help you to get where you are going.
I can work with you in the beginning stages of a new project or practice, or support you in the final stages of bringing something to fruition at the end of a long and hard-fought process. Whether you are exploring your identity as a writer, developing a new idea, or looking for clear, informative, and actionable feedback on your work, I will be your ally in becoming the writer you are, even when it means letting go of the writer you thought you were supposed to be.
As an author with a background encompassing many genres, spanning creative, critical, and scholarly work, I can work with you on artistic endeavors, academic projects, even professional writing related to your business or career. I can also work with you on performance and public speaking, whether that is giving readings, delivering your research to an audience, or finding your voice as a live performer or storyteller in order to develop work specifically for the stage.
Thank you for sharing your work and your process with me, I look forward to the opportunity to begin!
Interdisciplinary PhD in Theatre & Drama, Northwestern University;
Graduate Teaching Certificate, Searle Center for Advancing Learning & Teaching, Northwestern University;
Master of Fine Arts in Writing, The School of the Art Institute of Chicago;
Bachelor of Fine Arts in Dramatic Writing (Honors), New York University