Euphonium, Trombone, Tuba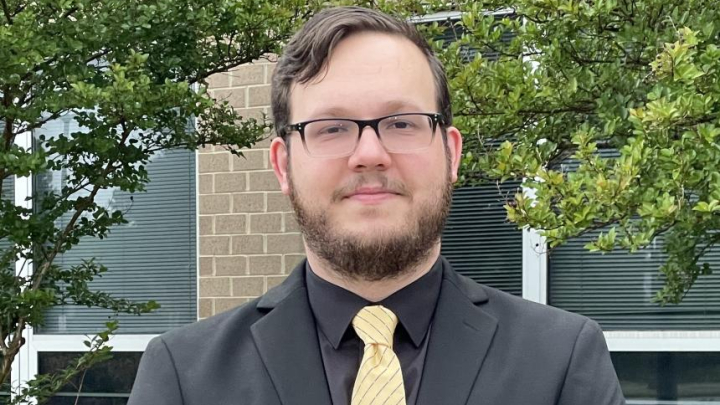 Lesson Fees
Promotions Available
Book 5+ lessons for 5% off
Book 10+ lessons for 10% off
Book 20+ lessons for 20% off
About
Hello! My name is James Browne and I am a 27 year old Tuba Player and Maryland Certified Music Educator. I am a Director of Bands in St. Mary's County, teaching Band, Piano, Marching Band, and Jazz Band. I have been playing Tuba for almost 15 years now and have been playing a Brass instrument for 18 Years. I hold a Bachelors of Science in Music Education from Towson University and will be pursuing my Masters in Music Education within the next 5 years.
I received a list of associates degrees (General Studies, Secondary Education, and Music) at the College of Southern Maryland and hold a Bachelors in Music Education from Towson University. I have taught High School Marching Band since 2015, with a brief hiatus from the scene due to COVID. My teaching style is dependent on the level of the students, but usually relies on student performance and whichever way of teaching works best for that student.
NAfME and MMEA Collegiate Member
Associates in Secondary Education Associates in Music 
B.S. Music Education
For younger students, scales, easier etudes, and some solo work may be worth it, or simply working on sound production and articulation may also be the way to go. For younger students, I recommend Method Books such as Essential Elements for Band, Sound Innovations for Concert Band, or Standard of Excellence. These books will get students practicing music that fits earlier band settings as they become better musicians. Once students are able to play efficiently, the First and Second Book of Practical Studies are the next best option as most schools will use these for their etudes for Auditions as they are a great resource for developing players.
For more advanced students, Major Scales, Minor Scales (Harmonic, Melodic, Natural), etude books, and solo rep. will be a must. I prefer live feedback, but if students need to upload material, I have access to materials to submit this material to give all students the opportunity to grow and be successful in ways that work best for them. Etude Books I recommend for my low brass students include:
Tuba/Bass Trombone: 40 Advanced Studies by Tyrell, Blazhevich 70 Studies for BBb Tuba, Bordogni 43 Bel Canto Studies for Tuba (Bass Trombone), Arban Complete Method
Euphonium/Trombone: Melodious Etudes for Trombone by Rochut, 40 Progressive Studies by Tyrell, Arban Complete Method