Conducting, Improvisation, Music Theory, Trumpet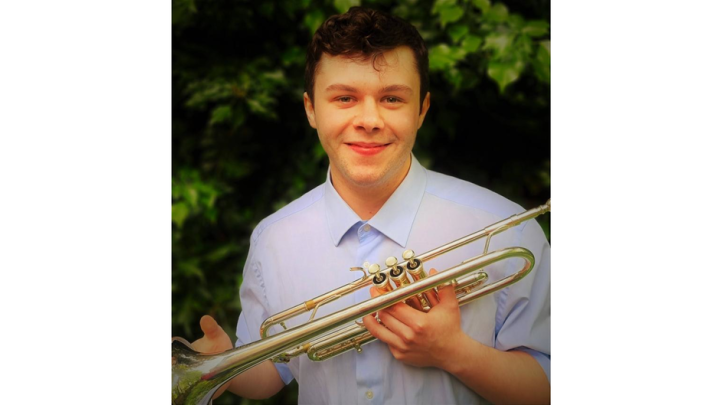 Lesson Fees
Promotions Available
Book 5+ lessons for 5% off
Book 10+ lessons for 10% off
Book 20+ lessons for 20% off
About
James Heaton is an experienced trumpeter, conductor and arranger based in Leeds. Beginning his career in Manchester as Principal Trumpet of the Halle Youth Orchestra, James has had a rigorous training in all musical genres, including jazz, classical and popular music; playing with renowned ensembles such as Leeds Symphony Orchestra, West Yorkshire Symphony Orchestra, Doncaster Youth Jazz Orchestra, York Railway Institute Brass Band, & Leeds Haydn Players. James has also enjoyed playing in stage shows across Leeds and Manchester, including Les Miserables, Chicago, and The Wizard of Oz. James has recently graduated with a First Class Bachelors of Music from the University of Leeds, where he received tutelage from Opera North's Mike Woodhead and renowned jazz trumpeter, Mark Chandler. In 2019, James had the privilege of studying at the University of North Texas, where he studied with jazz trumpeter, Philip Dizack, member of the Canadian Brass, Caleb Hudson, and Dr. Aaron Jensen. James also achieved the position of Principal Cornet of the University of North Texas Brass Band, conducted by Professor David Childs.
During his time at University, James was an active member of the music society, as Principal Trumpet of the Symphony Orchestra, conductor of the Brass Band, and Sinfonia. He was also a staple member of the stage musical band, playing in many shows throughout his time there, such as In the Heights, and Into the Woods.
James is currently based in Leeds where he plays with his own band, as well as the York Railway Institute Brass Band, whilst also lending his talents to many other musical outfits including Leeds Symphony Orchestra. He also helps as a member of Social Staff at the National Children's Orchestra of Great Britain; therefore has great experience with younger musicians.
James currently teaches privately, supplementing this with 1-1 tuition work at the Yorkshire Music School, with North Yorkshire County Council, and OneEducation Music in Manchester.
James has studied a wide variety of solo repertoire across all genres and styles, and can tailor your lessons to any interests or abilities; including beginners. James offers a passionate and patient teaching style, stemming from his own love of music, that will instill curiosity to students and open new doors to ideas. He also believes it's never too late to start!
A typical trumpet lesson with James will start with a chat outlining your musical interests so he can tailor his lessons to what you want. Following this will be a thorough warm up giving the opportunity to dive into the technicalities of the instrument. To be a trumpet player, one must be a technician as well as a musician. This will be followed by looking at a varied repertoire that suits your interests. This will often include listening recommendations of different excellent trumpeters and working to imitate these sounds.
James is a very flexible and patient teacher in all aspects.
First Class BMus Music Degree from University of Leeds
Beginners:
Abracadabra Trumpet (Pupil's Book): The way to learn through songs and tunes (Abracadabra Brass)
Intermediate/Advanced:
Arban Cornet Method Book
Allen Vizzutti Trumpet Method Book 1: Technical Studies
Charles Colin-Advanced Lip Flexibilities