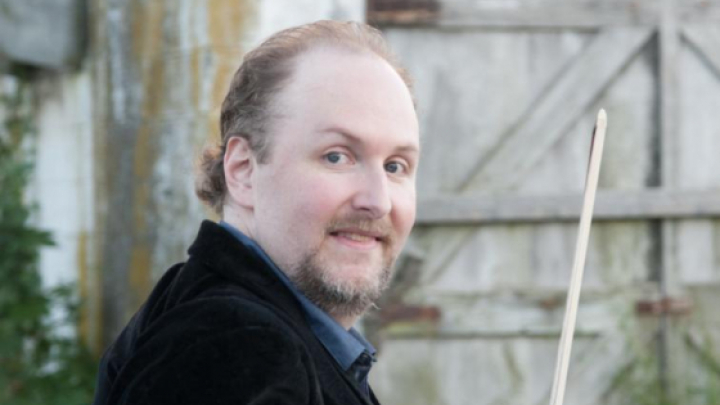 Lesson Fees
Promotions Available
Free 15 minute trial lessons
Book 5+ lessons for 5% off
NEW STUDENT INCENTIVE PROGRAM: buy 10 get 1 free
INCENTIVE DISCOUNTS FOR STUDENTS
Subscriptions discounted up to 1% off
About
"Jason DePue is a member of the Philadelphia Orchestra. A graduate of the Curtis Institute of Music, he teaches regularly, having an active violin studio since 1998. His students have enjoyed full tuition scholarships to top music schools such as Juilliard, Starling Scholarship opportunities, and many enjoy successful careers as independant performing musicians/teachers in their own right. 
The exciting debut of his new Spanish Album, "Aitona", featuring classic encore gems for violin and piano, as well as a world premiere, commences in the month of April 2020. It's available gratis for new students who wish to study with Jason.
Active as a violinist, violist and mandolinist, Jason continues musical collaborations ranging from chamber music to special collaborations. He also concertizes with The DePue Brothers Band and their enjoyable "Magical, Grassical Christmas" tour, performing arrangements, originals, and classics from their holiday album titled "When It's Christmas Time". For one of the Philadelphia Orchestra's Opening Night Galas, The DePue Brothers Band were honored to be guests in which four original arrangements of Jason's were premiered.
Jason attended the Isaac Stern Workshop at Carnegie Hall (and also studied privately with Stern in NYC in collaboration with Lang Lang), Jerusalem Music Encounters in Israel, the Steans Institute at Ravinia, The La Jolla, Kingston, Sarasota, Chautauqua, Encore, and St. Barth's chamber music festivals. He has soloed with the Chamber Orchestra of Philadelphia, the Cleveland Philharmonic, Columbus, Toledo, Lima, and Springfield of Ohio Symphonies; the Chautauqua Youth (NY), and WYSO (Interlochen) orchestras, among others. 
In leadership roles, Jason was concertmaster of the 1999 New York String Seminar under Jamie Laredo, the Symphony Orchestra of the Curtis Institute of Music under Otto-Werner Mueller, the Verbier Festival Orchestra of Switzerland, and the Music Symphony Festival Orchestra in Chautauqua, NY. 
Jason DePue was born and raised in Bowling Green, Ohio. He is grateful to be a protege of the following four violin teachers: Boris Brant (1981-86 documentation on Mr. Brant is in the book "Teaching Genius: Dorothy DeLay and the Making of a Musician"), William de Pasquale 2000-2012 (former 2nd Concertmaster of the Philadelphia Orchestra), Vasile Beluska (1986-1995 Professor of Violin at Bowling Green State University and participant in the original Jascha Heifetz masterclasses), and David Cerone 1995-2000 (Founder of Encore School for Strings). 
Jason DePue plays on a beautiful French violin made by Charles Francois Gand, France, ca 1825. 
You, the student, are the priority. Your development and enjoyment of the music is paramount. My approach ranges from consistent support, constructive criticism, to specific and general troubleshooting of the bow, the violin, and anything in relation, going from the practice room, to the violin studio class (such as online violin class meetings), to any international venue of a live performance, to preparation for auditions or international competitions of any level.
My teaching method includes my specific approach, tho also allows and encourages students to grow into their own.  Depending on the student's goals, my teaching style ensures the student is able to successfully reach their  goals.
Reviews of lessons with Jason DePue