Piano, Accordion, Keyboard, Classical Guitar, Banjo, Mountain Dulcimer, Harp,
Harmonica, Gospel Piano, Fingerstyle Guitar, Jazz Piano, Irish Concertina, Irish Tin Whistle, Loog Certified Guitar, Acoustic Guitar, Violin, Native American Flute, Ukulele, Fiddle, Mandolin, Cello, Hammered Dulcimer
2300+ lessons
booked on Lessonface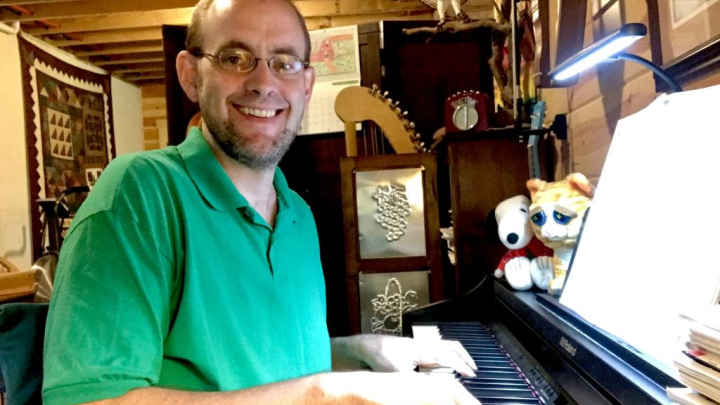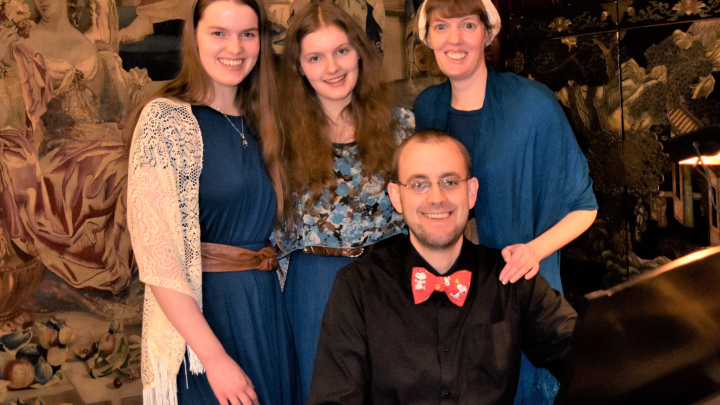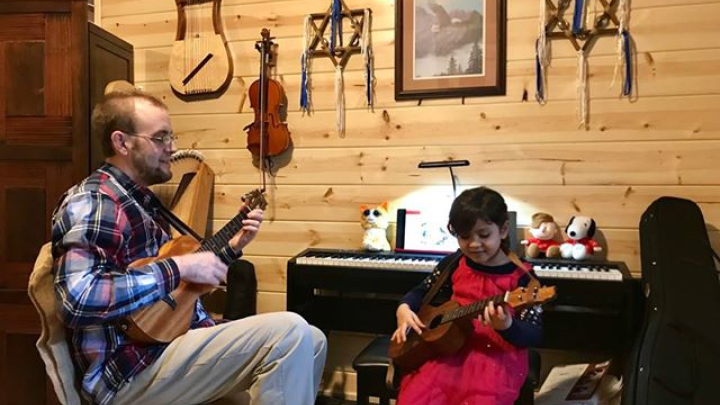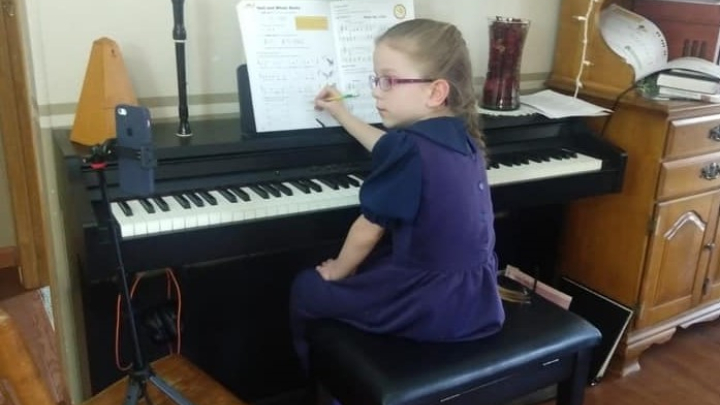 Lesson Fees
Promotions Available
Book 5+ lessons for 5% off
Book 10+ lessons for 10% off
Book 20+ lessons for 15% off
About
-2022 Teacher of the Year in Accordin, Gospel Piano & Dulcimer!-Jason's love of music began at an early age learning piano. A solo pianist and multi- instrumentalist, he loves using his musical gifts and talents to bless others. He plays and teaches many styles of music including hymns and gospel, Celtic, classical, light jazz (Charlie Brown), standards, etc. Piano is his primary instrument and his specialties in teaching also include Gospel & Jazz Piano,  Acoustic Guitar, Classical/Fingerstyle guitar, Ukulele :), Mountain Dulcimer, Accordion, Harp, Irish Tin Whistle, Native American Flute, Harmonica, Mandolin, Violin/Fiddle, Banjo and Cello! He is also a Loog Certified guitar instructor. Being a multi-instrumentalist teacher means that Jason can offer students the ability to explore more than just one instrument if they wish.  He offers fun and motivational lessons suited to each student's goals and needs. He is a music teacher/coach who cares about his students and whose main goal is to inspire the love and enjoyment of learning music and how it brings so many positive aspects to our lives. He loves working with students from all age ranges, children to adult. Lessons focus on instilling a strong foundation in musical technique, theory, playing by ear, expression, and core knowledge of music fundamentals. In addition to teaching, Jason has over 15 years of professional performance at a local restaurant, as well as live concerts and playing for private gigs such as weddings and special events. He is blessed with a musical family and his children have followed in his footsteps which brings him much joy! Because it is not possible to have 100% schedule availability online, please message me before booking to set up a time that works. Thanks!
My teaching style is one in which I seek to be not just a teacher but also a coach. By this I mean that I want to help develop and bring out the love and gift of music in my students. I desire to inspire through my example and help the student to learn at their interest and level. This means that as I teach I put myself in the shoes of my students, 
I treat each student as an individual and want them to learn to play music in the style that they enjoy. I am also experienced teaching international students and love to learn about new cultures and musical ideas. Children really enjoy our lessons too as we  not only learn the essentials of music but also explore favorites such as Disney songs or great themes like Star Wars, Pirates of the Caribbean, LOTR, etc. This is great fun! :)
I am a teacher who desires students with enthusiasm to learn. I am willing to work with all levels of gifting and am not a teacher who will make a student feel bad about mistakes, as I believe they are the secret to learning. J.S. Bach said the music was given for two purposes: the glory of God and the recreation of the human soul. I see music as a universal language because it spans all spoken languages and culture. Although I teach at an advanced level in piano, my special gift is in teaching beginning students who are inspired to learn music for themselves by my love of music and the diversity of instruments that I play and teach.
I have 10 years of piano training, three years by a professional jazz pianist, and 1 year at college level. I also have performed professionally for over 25 years. I hold an MA in International Development through William Carey International University in Pasadena, CA and also have years of online teaching experience also using the ZOOM platform for face to face interaction. :)
This is my general list but I work with each student and sometimes use others:
Piano: I recommend the All in One Approach by Alfred for Adults and the All in One Approach for children by Helen Marlais
Guitar: Everybody's Strum & Play Guitar Chords
Harp:Teach Yourself to Play Folkharp by Sylvia Woods
Dulcimer: First Lessons Dulcimer Joyce Ochs
Ukulele:  Hal Leonard Ukulele Method
Accordion: Deluxe Accordion Method Frank Zucco
Harmonica: Instant Harmonica by David McKelvy
Mandolin: Bluegrass Mandolin Basics by Dennis Caplinger
Banjo: Hal Leonard Banjo Method 
Violin/Fiddle  Suzuki Method and Deluxe Fiddling Method by Craig Duncan
Irish Whistle: The Clarke Tin Whistle: Deluxe Edition by Bill Ochs
Reviews of lessons with Jason