Acoustic Guitar, Bass Guitar, Electric Guitar, Metal Guitar, Drums, Ukulele,
Jazz Guitar, Fingerstyle Guitar, Blues Guitar, Rock Guitar, World Music Composition, Classical Composition, Contemporary Composition, Jazz Composition, Lead Guitar, Piano, Pop Piano, Rock Piano
100+ lessons
booked on Lessonface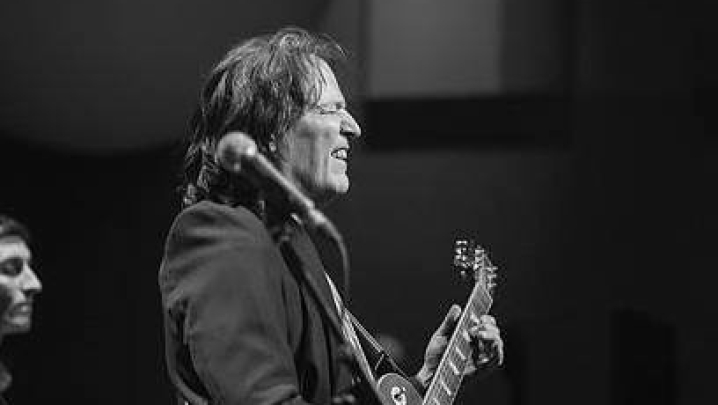 Lesson Fees
Promotions Available
Free 15 minute trial lessons
Book 10+ lessons for 10% off
Book 5+ lessons for 5% off
Book 20+ lessons for 20% off
About
Canadian recording artist Jay Danley (M.Mus.) is a world-class session musician who contributed instrumentally to multiple Juno award-nominated records (Hilario Duran) and is the featured guitarist on the Juno award-winning (Julian Fauth), blues album of the year release.
Jay was a founding member of alt-rock power pop band Tribal Son  which toured Canada extensively, and toured Canada's east coast with Bob Egan of Blue Rodeo fame.
He has performed with a multitude of legendary musicians from around the world. His coveted tenure with British–Canadian jazz vibraphonist, percussionist, and composer Peter Appleyard is a memorable chapter is in his storied career, along with performances with primary members of Buena Vista Social Club and Salsa star Oscar D'León, to name a few.
Danley is recognized as one of Canada's leading Jazz and Latin multi-instrumentalist musicians/composers, who as band leader delivered many memorable performances, at the highly acclaimed "Beaches International Jazz Festival," performed at Toronto's legendary Massey Hall with two fo his own Cuban music groups and graced the stage at the "Barbados Jazz Festival" as a member of Cuban piano master Hilario Duran's "Havana Remembered".
His unique stylings are warming the hearts of Jazz fans at numerous concert performances on the southern Ontario Jazz circuit, with some of the most sough-after session players in the region. The group leaves audiences in awe of the Danley trademark fusion of genres, that are a melting pot of five tone scaling Ethiopian Jazz, '70's Soul, World-Jazz Fusion, Afro-Funk and Afro-Cuban music.
One of my greatest joys is sharing my love of music with people. Encouraging the love of music is the beginning; I then follow this with showing and explaining all the techniques that I have learned from many years of experience. I like to teach what the student wants to learn and show proper technique along the way. If the student is interested I also teach musical theory.
Master's Degree in Composition from York University
Texts depend on what style student wishes to learn.
Reviews of lessons with Jay Danley