Bass Guitar, College Audition Prep, Drums, Improvisation, Jazz Guitar,
Jazz Piano, Saxophone, Trombone, Trumpet, Upright Bass, Violin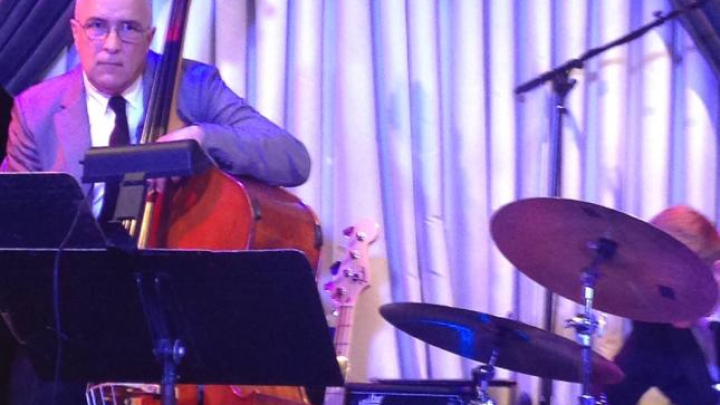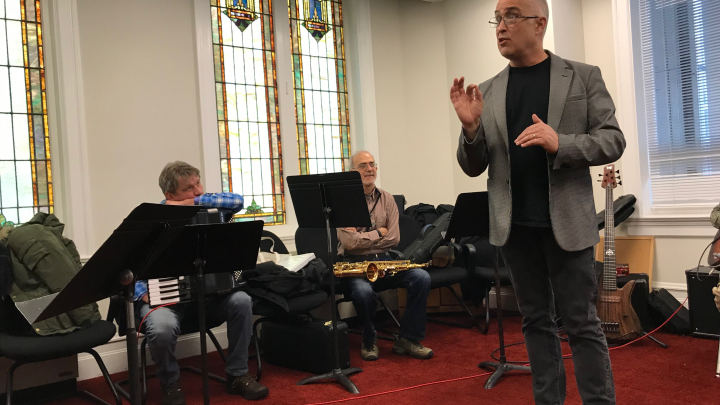 About
Lopez writes melodic songs that stay with you long after the recording has finished. That doesn't happen every day. It's one of those criticisms that pops up every time we compare Pop Music to Jazz. Surprisingly, for a debut album, Lopez' debut belongs on this year's top ten list."
Cadence Magazine
Jeff was born and raised in New York City, He has been playing bass for 40 years and is an accomplished composer and arranger. Gravitating towards jazz at an early age, the budding bassist covertly borrowed his brother's bass in his teens. He soon bonded with the instrument and began life long love of music, bass playing and the endless exploration of freely channeling his emotions through musical expression.
Jeff is also an accomplished bandleader, composer, and arranger. This is evident on his first two CD releases, Sun And The Rain 1998 and Jeff Lopez-Jazz Composer, as well as numerous Jazz Ambassador recordings. Jeff's compositions have appeared in various film and network TV productions.
Jeff's professional career has included performing and touring that have taken him around the globe, including a 20-year tenure as the bass player of the U.S. Army Jazz Ambassadors, He has toured in 35 countries and all of 50 states in the USA. Some performance highlights were his two orchestral appearances at New York City's legendary Carnegie Hall.
Jeff has performed with Toots Thielemans, Kenny Werner, Joe Lovano, Jon Hendricks, Phil Woods as well as many other jazz luminaries. He has recorded with John Scofield, and Joe Lovano, to name a few.
Jeff Lopez' debut solo recording,The Sun and the Rain, featured Joel Frahm, Craig Handy, Tom Guarna, Rodney Holmes and Uri Caine. Jeff Lopez-Jazz Composer is comprised of musicians from the Jazz Ambassadors.
More info at jefflopezbass(dot)com
I specialize in teaching aspiring adult musicians that are interested in learning jazz improvisation. Each lesson plan is taught with the aptitude and experience of my students in mind. The goal of my teaching method is to prepare students to perform with other musicians in an ensemble, band or orchestra.
Subject areas I can share with online students range from
GENERAL MUSICIANSHIP- learn the fundamentals of your instrument
HARMONY, THEORY, EAR TRAINING as well as IMPROVISATIONAL MELODIC DEVELOPMENT .
TRANSITION FROM LEARNING TO PERFORMING, put your years of practicing into action. 
HOW AND WHERE TO NETWORK  When you are ready, you may perform in public venues and clubs for your friends and family. You will also learn to network with musicians of all levels of development; helping you along your path to becoming a well-rounded musician.
JAZZ COMPOSITION STUDIES are available for those that are pursuing improvement in their writing techniques. I share my years experience of writing for military and civilian musicians as well as the guidance I received during my studies with some of the greatest jazz composers of our generation.
PRIVATE COACHING AND CAREER CONSULTATION is available for selected students that desire a personalized approach to self-improvement and career guidance. During my 22 years of military service I inspired many Soldier-Musicians to do what they thought was impossible, IMPROVE THEIR MUSICIANSHIP. Those same methodologies are now available to inspired musicians of our on-line community.
GROUP IMPROVISATION classes available with Jeff through the Jersey Shore Jazz Workshop
Each student has different requirements and are assigned supporting materials as required.