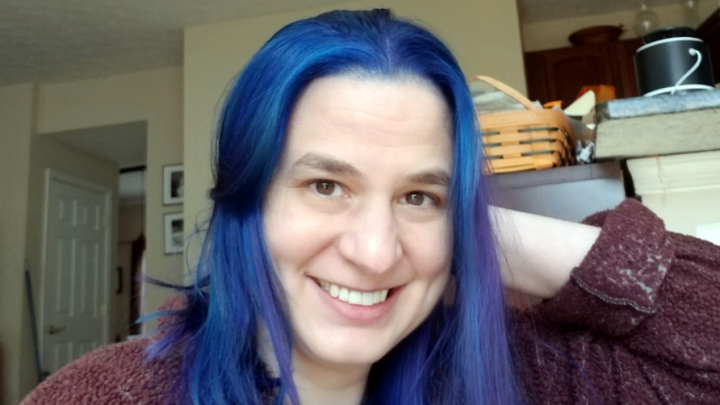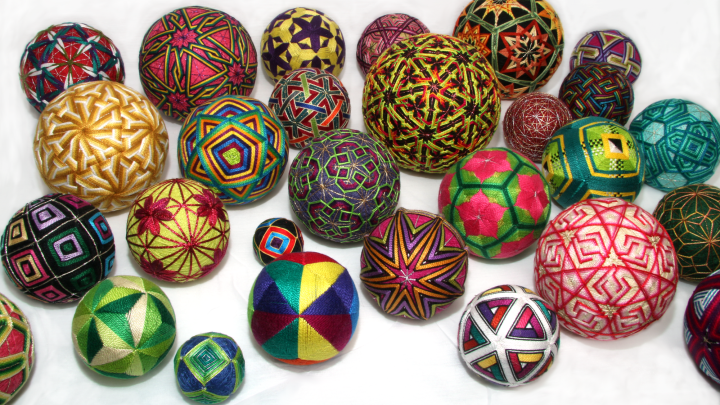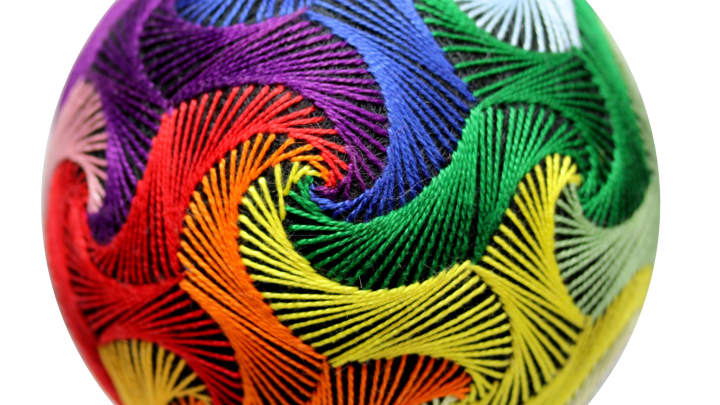 Lesson Fees
Promotions Available
Free 15 minute trial lessons
Book 5+ lessons for 5% off
Book 10+ lessons for 10% off
Book 20+ lessons for 20% off
About
Jen has been a fiber addict since the early 2000s. Her background in mathematics heavily influences her love of pattern, and she strives to translate such "heavy" topics into understandable projects for all of her students. While she teaches weaving, spinning, and dyeing, she discovered her true passion of Japanese Temari in 2011, and soon began traveling around the east coast teaching to guilds, conferences and private groups. Jen is an active member and certified teacher (shihan) of the Japanese Temari Association, as well as a member of various weaving and fiber guilds. She has had exhibitions of her original works, and has won awards for her temari in Japanese shows. Jen is always looking to expand her knowledge of fiber related fields, but above all, her passion is for teaching. Her pet peeve is hearing people say they "can't do something" before they try, and her mission is to spread the addiction of fiber arts. And she really loves bunnies!
Visit Jen's website at http://www.temaritwins.com/, and find her on social media @cleverbunnystudio.
I have always been passionate about teaching, and my enthusiam for the subject matter comes through.  I've always been joyous or even bubbly when I teach, as I love to share my knowledge about subjects that I'm deeply excited about. I like to encourage a relaxed and fun atmosphere, because I think people learn best when they themselves are having a good time.   I heavily discourage competition between students, and strongly encourage everyone to explore their own choices of colors, patterns and expressions.  I will always prefer class strutures where students can to take the time to learn the underlying skills of a subject matter, and use projects to practice and reinforce those skills, so that they will leave the class and be able to continue practicing and growing their knowledge.  (I am not interested in running classes where students are rushed to finish a single project but they could not repeat the work at home later.)  Whenever possible, the "doing" is secondary to the "understanding" in my mindset.
But just because I like to have fun in class doesn't mean that I don't take teaching seriously!  I put a lot of energy, deliberate thought and preparation into helping my students learn.  Just as I believe there is never a single "best" way to do anything,  I know that there is no single best way to teach every student.   Every person's experience and skill set that they bring to class is unique, and so is how they think and learn.  While I do enjoy lecturing, teaching for me is really all about communication between two people, not just a one-way stream of information.  Therefore, I rely heavily on clearly seeing a student's work and hearing their concerns, so that I can help them to identify and correct difficulties quickly, and progress their skills as efficiently as possible.  Whenever possible I present topics using a variety of methods simultaneously, providing a mix of demonstrations, pictures and illustrations, and written instructions, as well as watching student's work.  I'm an optimist, and I like to encourage everyone to see their successes just as much as to find and correct their challenges, and I try to help students not focus too hard on "mistakes", but rather remember and enjoy the process of learning and growing, and creating beautiful art.  And beneath everything, I rely on my scientific training to approach everything methodically and systemmatically -- from how I organize and present and organize materials to how I track down problems and develop solutions.
My teaching career began when I taught college chemistry over twenty years ago.   While I loved it (and even won some teaching awards), I found it frustrating that most of my students had little to no interest in really learning the subject matter.  Shortly after when I switched carear paths into fiber arts, it wasn't long before I found myself drawn back to teaching.  But this time I was blessed to work with students that were just as excited about the subject matter as I was!  This "feedback loop" of excitement fuels my passion for sharing, to the point that I often think I prefer teach fiber arts over practicing them myself! 
I've been teaching weaving, spinning, and dyeing privately for about 15 years, and I've been heavily focused on teaching Japanese temari for 7 years.  I've taught both temari and weaving courses at gatherings like the Mid-Atlantic Fiber Arts Conference, as well as to many private guilds and groups.  I currently teach regularly at the John C. Campbell Folk School, as well as at Red Stone Glen Fiber Arts Center.  Recently, I've been learning to adapt to online teaching platforms, and I love the flexibility and new reach that it has provided me with.
---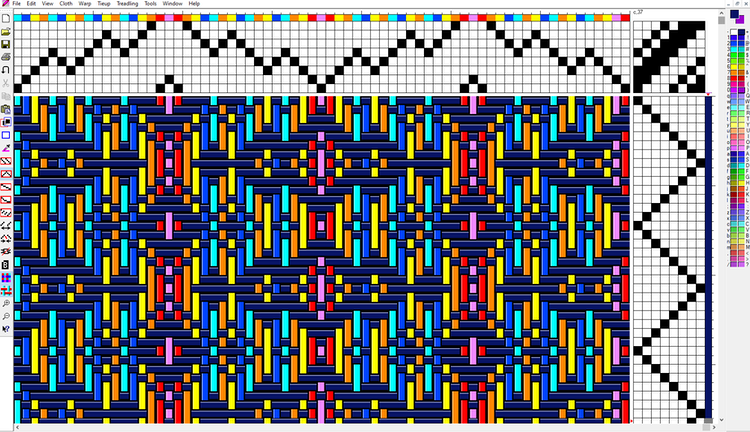 Learn to Design Weaving with Fiberworks
Online group class with Jen Weber
Starts February 1 - Learn more and sign up
Reviews of lessons with Jen Weber