Artist Development, Voice, Singing, Pop Voice, Musical Theatre, Audition Prep,
Voice Artistry, Singing for Actors, Country Voice, Audition Prep for Actors, Rock Voice, Jazz Voice, Classical Voice, Opera, Audition Prep from Broadway Performer, Stage Training, Music, College Audition Prep, College Audition Prep for Actors, Dance, Music Theory, Piano, Piano for Singers
3100+ lessons
booked on Lessonface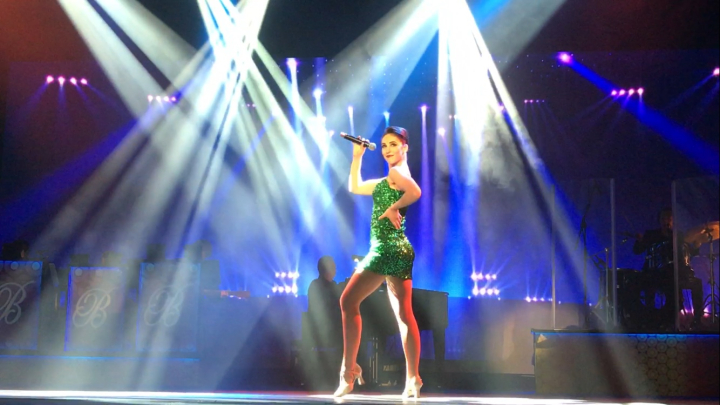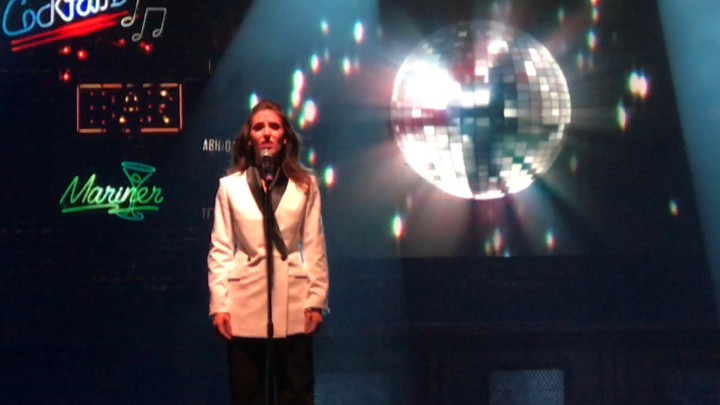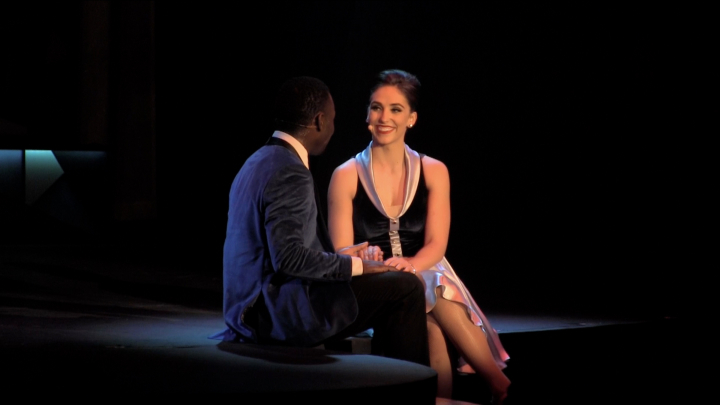 Lesson Fees
Promotions Available
Subscriptions discounted up to 10% off
About
2020, 2021, 2022 Teacher of the Year for; Voice, Pop Voice, Voice Artistry, Artist Development// Student Features; Lola Blanc; Recording Artist on Spotify, Kiara, Swing; Norweigan Cruise Lines; Donna Summer Musical
Jenessa has a Bachelor of Fine Arts in Musical Theater from the American Musical Dramatic Academy from NYC and LA campuses. She has performed professionally as a singer and a dancer with Norwegian Cruise Lines. After graduating AMDA, Jenessa signed with Bloc Talent agency in L.A., for singing, dancing and commercial acting. Jenessa trains students in all styles including Broadway/ Musical Theater, Pop, Classical, Country, Rock and Jazz. She loves to prepare students for college and professional auditions. Jenessa teaches in person at the top rated Music School on the Westside, Los Angeles.
*15 minute free trials are recommended to meet, set goals, ask any questions you may have as well as subscriptions if you would like to reserve your weekly slot.* I also teach Piano for beginners as well.
Please message me if you cannot find a time slot. I can help you to find the needed time and day.
If the student wants more specific training geared towards musical theater and Broadway, which include more performing and acting concepts we can go that route if wanted. This is definitely one of my specialties and areas of experience personally and professionally.
I have sang professionally as a lead vocalist with Norwegian Cruise Lines as well as at Equity theaters and I am an EMC candidate for Equity the Broadway union. 
---
Reviews from Group Classes
⭐️⭐️⭐️⭐️⭐️
Singing with Jenessa Logel
Rachel P. on February 2, 2021

I had never sang in front of anyone except of my parents and i was scared to start singing class because i am very shy when it comes to singing. Ms. Janessa helped me come out of my shell and give me very good tips to help me improve and now i feel comfortable and confident in my singing!
---
⭐⭐⭐⭐⭐
Singing with Jenessa Logel
Ems
on March 9, 2021
Great class with very helpful feedback.
---
⭐⭐⭐⭐⭐
Singing with Jenessa Logel
Ems
on March 30, 2021
Jenessa's classes contain a lot of personal feedback for your choice of song. She is a veteran and is very responsive to the needs and requests of the students. Highly recommend!
---
⭐⭐⭐⭐⭐
Singing with Jenessa Logel
Ems
on April 6, 2021
Great class with individual feedback.
---
⭐⭐⭐⭐⭐
Singing with Jenessa Logel
Aaliyah T.
on April 6, 2021
Excellent teacher I have learned so much from Ms.Jenessa I can know sing very well and my range in voice has expanded.
Thank you,
Aaliyah Torres
---
⭐⭐⭐⭐⭐
Artist Coaching with Jenessa Logel
Verified Student
on July 27, 2021
Awesome! She was great and it was very interactive. She engaged everyone.
---
⭐⭐⭐⭐⭐
Artist Coaching with Jenessa Logel
Jeff G.
on July 27, 2021
This class is great. Very informative and helpful. She is very friendly and makes the students feel at ease. I would recommend this teacher for anyone interested in voice or musical theater.
---
⭐⭐⭐⭐⭐
Artist Coaching with Jenessa Logel
Ems
on July 27, 2021
---
⭐⭐⭐⭐⭐
Weekly Musical Theatre Workshop
Ashira M.
on October 26, 2021
Jenessa always makes me smile and feel good. :-) She is incredibly encouraging no matter what, and gets us all to work through obstacles and block to achieve success!
---
⭐⭐⭐⭐⭐
Spring Recital / Performance Workshop with Jenessa
Verified Student
on June 7, 2022
---
⭐⭐⭐⭐⭐
Lessonface Recital Prep Class for Singers
Verified Student
on May 3, 2022
Great Class, I love these classes I learn so much and enjoy getting feed back and listening to the amazing talent. Its a great positive environment!
---
⭐⭐⭐⭐⭐
Lessonface Recital Prep Class for Singers
Gene S.
on May 3, 2022
Jenessa is a very good instructor and to see her bring the best out of each of us is a fun adventure. Thank you Lessonface for having such a quality instructor.
---
⭐⭐⭐⭐⭐
Lessonface Recital Prep Class for Singers
Verified Student
on May 31, 2022
Really great class. Great for both preparing you for the recital and just for preparing you to sing in front of people in general. You also get a chance to meet other singers. Jenessa gives great feedback.
Norwegian Cruise Lines Production cast lead singer and dancer/ Represented by Bloc Talent Agency based out of Hollywood, CA/ Alumni and BFA Graduate of American Musical and Dramatic Academy in NYC and Los Angeles/ Alumni of the Broadway Dance Center Professional program in Manhattan/ Royal Academy of Music Theory and Vocal examinations/ Spamalot, Midtown Arts Center/ A Beef and Boards Christmas, Beef and Boards Equity House/ Buglisi Dance Theatre, Table of Silence 9/ 11 Tribute, Lincoln Center, NY/ From Street to Stage, Intrepid Space Museum, staged by Joshua Bergasse from the Broadway musical On The Town/ Harold Prince Gala Benefit, honoring director/ producer Harold Prince/ Broadway Festival at Symphony Space, Wall to Wall Leonard Bernstein/ A Matter of Chance, Feature Film/ Fiends, Busch Gardens
First, I like to learn what the students goals and experience are. As well as what kind of repertoire they want to work on. This will determine how I will work with the student. Ultimately it is about the student and what they need. Everyone will require different things depending on their skill level, goals and experience. 
Typically we will work on scales and vocal warms up at the beginning of the lesson. I will ask the student to have their own notebook to take notes. Then we will focus on different repertoire and building their book of music, among many other things.
Something I am passionate about is teaching my students how to practice the right way and what to practice. As well as learning how to sight sing. To sight sing is to sing from sheet music without having seen it before or heard the song before.
Reviews of lessons with Jenessa Castano