Accent Reduction, Accent Training, Artist Development,
Audition Prep for Actors, Classical Piano, Classical Voice, College Audition Prep for Actors, Composition, Country Voice, Fiddle, Improv, Improvisation, Jazz Improvisation, Jazz Piano, Jazz Voice, Keyboard, Music Theory, Musical Theatre, Opera, Piano Composition, Pop Piano, Pop Voice, Public Speaking, R&B Voice, Rock Voice, Scene Study, Singing, Singing for Actors, Songwriting, Violin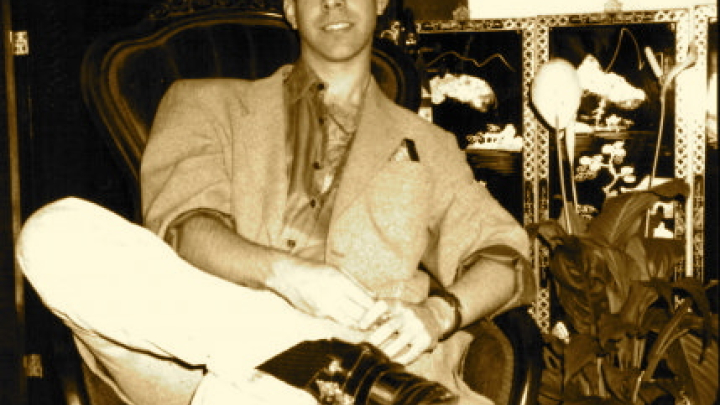 Lesson Fees
Promotions Available
By a package of 10 lessons and receive 1 complimentary lesson: buy 10 get 1 free
About
I'm Jim Spencer and the owner of Spencer Music and Artist Development located in Long Beach, CA.   I have over 30 years of both private and university teaching experience and I'm an LA industry artist developer to talented actors, musical theatre artists, vocalists,  singer/songwriters, and keyboardists.  
I am a jazz and classical pianist and recording artist and my cocktail piano albums are currently heard on 70 radio stations around the world.  I'm a music programmer for Cocktail Nation, a retro lounge radio show based out of Sydney, Australia.  I'm a published musicologist and author of THE LOUNGE MUSIC COMPANION and several music biographies.  I am also a vegan activist and an author of vegan recipes.  
In my youth I won international piano competitions, performed as an actor and musical theatre lyric baritone in the industry.  I hold Master of Music and Bachelor of Music degrees from California State University, Fullerton (1995, 1992),  an early music performance diploma in harpsichord and voice from Royal Academy of Music, Victoria BC  (1989)  and a degree in clinical hypnotherapy, plant-based nutrition and music therapy from Hypnosis Motivation Institute (2006).    I am currently a US representative for faculty branch of the University of West London:  London College of Music performance grade awards and diploma programs.  
Additional teaching credits include:  California State University, Fullerton (1990-1998),  Orange Coast College/Coastline Community College (1999-2010) and Grace Lutheran Elementary from (1985-1995).
I'm an artist developer that aids talented artists in preparing for careers in the arts. This may include such areas as:  advanced music or acting coaching,  head shots,  web/media portfolios,  audition prep,  university prep,  agent referrals, albums,  branding,  self-publishing, Disney entertainment, and cruisehip.  
Website:  jamesrspencer.com  
Teaching Style:  Friendly,  organized and combining several mediums including applied lesson,  written homework, software tutorials,  and additional educational videos. 
Classical Piano Performance Credits:  Pacific Symphony,  San Francisco Chamber Orchestra, En Blanc et Noir Ensemble, CSUF Orchestra,  USC Orchestra,  Mobile Symphony, Honolulu Symphony
Classical Piano Competitions and Awards:  CSUF Keyboard Highest Honors (1995),  Joanna Hodges International Competition Guest Artist and Competitor, Chapman University Concerto Competition (1st),  California State Bach Festival
Jazz Piano Performance Credits:  Disneyland,  Ritz Carlton Resort and Spa (Laguna Niguel),  Balboa Bay Club, Westin Bonaventure, Pier House (Key West), Halekulani (Honolulu),  Birdland (NYC),  Cinegrill (Hollywood)
Musical Theatre Rolls:  Billy in Chicago, Chuck in Promises Promises, M.C. in Cabaret, Bobby in Company, Wolf in Into The Woods, Riff in West Side Story, Sky in Guys and Dolls 
Fellowship and US Teacher Rep (Musicology, Acting, Music Composition/Theory, Voice and Keyboard) London College of Music (2014)
Clinical Hypnotherapy, Plant Based Nutrition, Music Therapy HMI (2006)
Master of Music (Piano and Vocal Performance) CSUF (1995)
Bachelor of Music (Piano and Vocal Performance) CSUF (1992)
Diploma in Early Music (Harpsichord/Voice Royal Academy of Music (1989)
Associate of Arts (Voice/Piano) 1988 Orange Coast College
Voice:   for Classical, Pop/Rock,  and Musical Theatre  I prefer to use the London College of Music Performance Grade Programs and supplement with my own materials
Piano:  Classical or Jazz, I prefer to use London College of Music Performance Grade Programs. I supplement with etudes such as Czerny, Cramer, Hanon and other appropriate materials
Acting:  I combine Method with my unique way of teaching.  Each student is different so it depends  on the focus:  acting,  voice over, musical theatre etc. 
Music Theory/Pop Theory:  LCM and My own methods
Beginning Piano:  Alfred
Violin/Viola Beginner:  All For Strings
Violin/Viola Intermediate: LCM and Sasuki