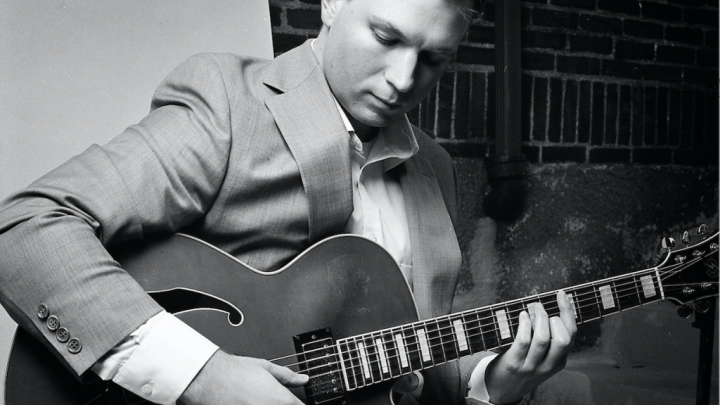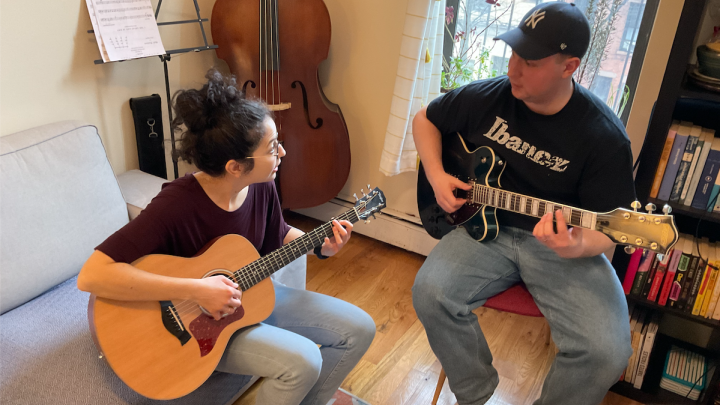 Lesson Fees
Promotions Available
Book 5+ lessons for 5% off
About
I have been playing guitar for 24 years and have experience in a wide range of musical styles.   I graduated Berklee College of Music in 2011 with a degree in Guitar Performance and have been a music educator ever since, teaching thousands of private guitar lessons as well as at programs such as the Berklee Day Sessions and Berklee Guitar Sessions.  I specialize in a variety of styles and genres, including but not limited to: 
- Beginner Guitar (fundamentals, basic notes and chords, easy songs)
- General Improvisation/Soloing (motivic development, forming phrases, building vocabulary, constructing solos, solo analysis)
- General Music Theory (traids, scales, 7th chords, etc.) 
- Finger Style Guitar (songs like Dust In the Wind, Blackbird, Tears in Heaven, plus how to incorporate finger patterns into your own music)
- Simple Solo Guitar Arrangements (easy arrangements of my own to get you started, songs such as Greensleeves, Amazing Grace, Somewhere Over The Rainbow)
- Jazz (traditional and contemporary, building repertoire, improvisation, music theory - all in a jazz context) 
- Solo Jazz Guitar Arrangements (ala the styles of Joe Pass, Lenny Breau, and Ted Greene.) 
- Blues (12-bar blues, blues soloing, general blues concepts, styles of Stevie Ray Vaughan, Jimi Hendrix, Eric Clapton)
- Classic & Contemporary Rock (Led Zeppelin, Black Sabbath, Van Halen, Foo Fighters, Green Day, RHCP, etc.)
- Progressive/Neoclassical Guitar (alternate picking, sweep picking, developing speed, styles of Yngwie Malmsteen, Dream Theater, Paul Gilbert)
I tailor lessons to each individual student's goals, abilities, and level of interest.  
If you're a beginner then we'll start off by learning the notes in open position, learning the open "campfire" chords, and building a repertoire of easy to intermediate songs.  After getting down the fundamentals we can get into other topics such as fingerpicking, basic music theory, and soloing.   
If you're interested in Jazz, my approach consists of three main components: learning tunes, transcribing, and music theory.  I believe these are the most important practices in jazz study, especially learning tunes and transcribing.  
If you're interested in solo guitar pieces we will build a repertoire of level and style appropriate pieces as learn how to arrange your own.  
If you are interested in improvising & guitar soloing we will learn and anaylze a variety of solos from players of your preferred style.  We will also  study improv-friendly music forms such as the 12-bar blues and other common progressions.  
If you have a need for speed and are interested in Progressive/Neoclassical music, we will cover a variety of exercises and techniques to help learn excerpts and solos by your favorite shredders.  
B.M., Berklee College of Music, 2011
Guitar Instructor, Berklee Day Sessions, 2011-present
Guitar Instructor, Berklee Guitar Sessions, 2011-2012
Associate Professor of Guitar, Bunker Hill Community College, 2020-present
I can provide most of the materials for the lessons, no additional books or texts are required.  But, if you are a beginner looking for a more academic approach I would recommend William Leavitt's Modern Method for Guitar. 
Reviews of lessons with J.J. Thomchick