Acoustic Guitar, Beatboxing, Cello, Classical Piano,
Electronic Music Arrangement, Electronic Music Composition, Electronic Music Production, Freestyle Rap, Jazz Improvisation, Keyboard, Music Theory, Music Theory for Producers, New Age Piano, Piano, Pop Piano, Rap and Lyrics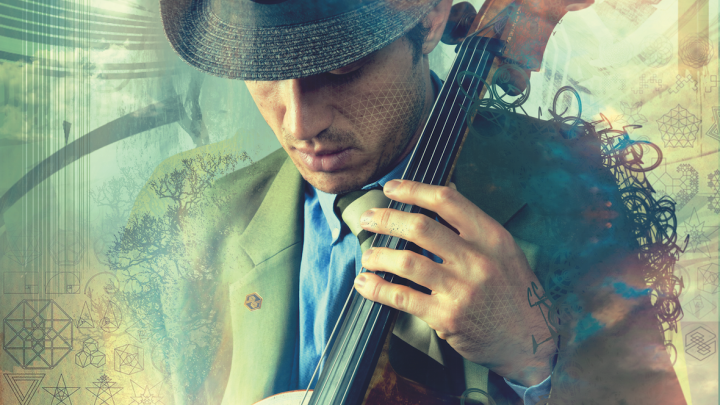 Lesson Fees
Promotions Available
Free 15 minute trial lessons
Subscriptions discounted up to 3% off
About
Joey Chang has played cello and piano for 30 years and played guitar, studied beatboxing, and songwriting for 20 years. He has performed all over the world as a soloist, with ensembles and bands, and in theatrical productions. Specializing in improvisation and alternative styles such as rock, pop, and jazz, Mr. Chang has also studied classical cello. He is a graduate of the Berklee College of Music (2006) with a degree in Professional Music with concentrated studies in Cello Performance with Eugene Friesen, Music Education, Songwriting, and World Percussion. 
Mr Chang has studied with a wide variety of cello teachers from many different lineages. He learned from Irene Sharp in her Margaret Rowell Seminar. He has also studied with two of Mstislav Rostropovich's students: Misha Quint and Malkhaz Dediashvili. These two teachers instilled the powerful Russian School of cello playing. At Berklee College of Music, Mr. Chang studied with Eugene Friesen with whom he learned improvisation techniques and studied the classical repertoire. He also studied alternative playing techniques with Mimi Rabson, Rob Thomas, and Matt Glaser. Born in Mountain View, CA, Mr. Chang grew up in the Bay Area. As a member of El Camino Youth Symphony (now the Golden State Orchestra), he went on tour with the orchestra to Italy, Austria, England, and Scotland.  
He has been teaching private and group lessons for beginners and intermediate level players of all ages since 1998. In addition to teaching, Mr. Chang is an active professional musician and has performed at international music and arts festivals including the Singapore Fringe Festival, Festival de Liege (Belgium), Rainbow Serpent Festival (Australia), Rock for People (Czech Republic), Sziget Festival (Hungary), Fusion Festival (Germany), Burning Man (Nevada), Electric Forest (Michigan), Lightning in a Bottle (California), and more. He has also performed at corporate events for companies including Google, LinkedIn, Sequoia Capital, and more as well as at business conferences and at weddings.
I strive to make learning music fun. People stick with things that they enjoy and are fun, so I do my best to make learning an instrument as fun as possible. I encourage my students to improvise and learn to play popular music in addition to classical music. I also instill self-discipline and a healthy work ethic in a playful way in my students. 
Right from the start, I focus on body ergonomics and proper body mechanics to prevent repetitive strain injuries. For me, learning music is about more than learning to read the notes on the page. Learning music enriches an individual in a myriad of ways: discovering what it means to express artistically, time management, patience, fine motor skills, grit, composition, creativity, poetry, language, mathematics, developing acute observation, body awareness, breathing, meditation, and so much more.  I am honored and grateful for the opportunity to provide an exceptional music education experience on lessonface.com
Bachelor of Muisc, Berklee College of Music, Degree in Professional Music
I have taught from many different books including:
Technique du violoncelle - Volume 1 By Louis R. Feuillard.
Bastien Books
Piano Adventures books 
Hal Leonard Guitar for Kids
Alfred's Adult Piano Course 
and many more.