Drums, Bongo
50+ lessons
booked on Lessonface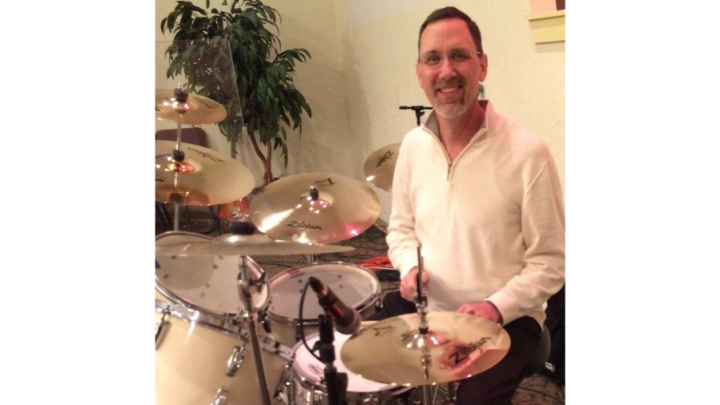 Lesson Fees
Promotions Available
Free 15 minute trial lessons
About
John makes learning the drums fun and engaging. He takes a hands on approach and he breaks down complex ideas so that his students can undertand and apply them to the music they are learning. John has the ability to relate to students of all ages, both young and old. He has taught very young children, successful professionals, and older retirees. He takes great pride in helping a beginner student who has never played the drums before understand how to play their first song. He has the experience to help students apply the practical knowledge they will need for success. 
John played the snare and bass drum in the symphonic band in junior high and high school. He would also go to a nursing home with his mother, grandmother, and sister on Sunday mornings before church. He would bring his snare drum and ride cymbal and his sister would play the piano. They would sing gospel hymns and the residents truly enjoyed the music which John and his family provided.
John played in the Drum and Bugle Corps while in the United States Air Force. They marched in parades and received many awards for excellence in performance. Through the years John has continued to learn and grow as a musician. John is currently the Worship Drummer for his church. He has been playing drums and percussion for the last several years in church on Sunday mornings. He also plays in a local Christian rock band that plays all original music. His band has played at several different venues in Florida. This real world experience allows him to continue to learn and grow as a musician. He shares these experiences with his students to promote their musical growth.
John's education for the art of drumming and rhythm is ongoing. His education and experience includes completing the Drum Set Education Fundamentals course from Berklee College of Music in 2012. He completed the Introduction to Music Theory at Valencia Community College in 2014. John has attended many drum clinics by several of the top drummers and teachers in the industry. These include Stanton Moore, Chris Coleman, Tommy Igoe, Steve Gadd, Dave Weckl, Danny Seraphine, Keith Carlock, Akira Jimbo, Pat Petrillo, Teddy Campbell, Ray Luzier, and Marko Djordevic.  John continues to learn and grow as a teacher and drummer and inspires his current students to do the same.
When John started teaching the drum set in 2009 he traveled to students' homes. He currently still teaches in home lessons around Central Florida. He is teaching at Orlando Fine Arts Academy in Orlando. He was instrumental in setting up the drum learning curriculum for the school when it opened in January of 2016. He has also been teaching with Lessons in Your Home since April of 2018. 
John reminds his students that he himself is a "lifetime student of the drum set." He sets an excellent example for the importance of consistent practicing and he helps his students to set clear goals so they can continue making steady progress. John works very hard to inspire his students to reach new heights and learn as many songs as they wish to. Along with this John teaches many different styles of music including rock, pop, contemporary Christian and gospel, jazz, funk, R&B, country, and other styles. Taking drum lessons with John means the experience will be fun and engaging. Consequently his students truly enjoy learning their instrument.
 
John is a member of the Professional Drum Teachers Guild, the Sabian Education Network, and the D'Addario Education Network.
When John started teaching in 2009, he named his teaching studio "Groove With Passion Drum Lessons." He holds the belief that when playing and/or teaching the drums that one should put all of their energy and passion into the music. His teaching philosophy is that he demonstrates to students what is really needed to play music well. He puts an emphasis on playing with proper technique, learning to read drum music, and practicing with a metronome. John specializes with beginners who have never held a pair of drumsticks. He finds great joy with helping his students learn to play their first song, John explains that to become an accomplished musician one must not only know the tempo and correct groove to play for the song. He also demonstrates how to play with dynamics and teaches how to recognize the transitions in songs and how to play grooves and fills that enhance the music. John teaches a mindset that he has learned from the world class drummers and teachers he has participated in drum clinics with. You should play what serves the song to make it better. By doing this you will elevate the sound of your band and everyone will enjoy the music so much more.
John uses the Stick Control book as part of his curriculum. This is one of the top drum method books ever written. He has also been filming videos for YouTube to help his students and others improve their limb coordination and timekeeping skills. He also uses the Breaking it Down series of books by author Kevin White. These books were written to help students learn how to coordinate their limbs to learn many different grooves and fills. John also uses many instructional DVDs from drummers and teachers such as Tommy Igoe, Carl Albrecht, Stanton Moore, Chris Coleman, and others. He also utilizes videos from Drumeo, Phil Maturano, Vic Firth, and other teaching entities. John is very careful to communicate with kids' parents and his adult students to confirm they understand what to practice to continue making steady progress.