ABRSM Exam Prep, Audition Prep, Cello, College Audition Prep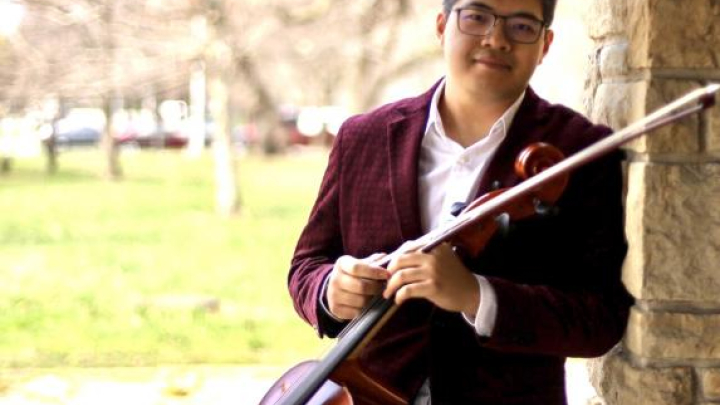 About
            Johnny Mok is currently a freelance musician and teacher in the Greater Boston Area. He began his cello studies at the age of five at the Hong Kong Performing Arts Academy with Ms. Elvina Kwan; and after immigrating to New Mexico, with Ms. Pamela Washburn Delisse and Mr. James Holland. During Mok's primary and secondary education, he was very active in the New Mexico music community. He was particularly involved with the Albuquerque Youth Symphony Program and participated in multiple competitions where he was awarded with first prize.
            Mok continued his pursuit in Music Performance, with full scholarship, at the University of Alabama, under the instruction of Mr. Carlton McCreery. During the four years of collegiate studies, Mok actively engaged in the Alabama music community. He entered competitions throughout the state of Alabama and was awarded first prize in the Birmingham Music Club, Alabama Federation of Music Clubs, and the Camilla Huxford Symphony Concerto Competition, etc. In 2013, Mok was invited to be the Alabama Symphony Youth Orchestra Mentor, where he mentored young musicians in orchestral techniques and etiquettes. The following summer of 2014, he was invited as an Orchestra Fellow at the Texas Music Festival in Houston. Mok then continued his pursuit for a Master's Degree and the Professional Studies Certificate in Cello Performance with Mr. Andrew Mark, at The Boston Conservatory. In addition, Mok is currently in pursuit of a Doctoral of Musical Arts Degree at Boston University with Michael Reynolds.
            Aside from the active participation of competition, Mok also enjoys the orchestral and chamber aspect of music. In 2020, Mok founded the Aroma Duo with his duo piano partner, Tianhong Yang. Since then, Aroma Duo had performing in several chamber music series in the New England area. In addition, he has performed with many symphonies throughout the US like; Huntsville Symphony Orchestra, Santa Fe Symphony Orchestra, Charleston Symphony Orchestra, Tuscaloosa Symphony Orchestra, Cape Symphony, Tupelo Symphony, Boston Chamber Symphony, and National Repertory Orchestra, etc. He is currently the Principal Cellist of New Hampshire Philharmonic, Portsmouth Symphony Orchestra and Cape Ann Symphony.
The most often question/comment that I've encountered are, "I love the cello. I wish I could play it!" or "Cello seems so difficult, I'm too old to learn it now!" or "I wish I learned how to play the cello!" If you had ever had these thoughts, I am here to tell you confidently, you can indeed learn to play the cello , regardless of your age! Cello is one of the most natural string instrument to learn for the human body, and not to mention, we are the only instrument that gets to sit while learning it! Playing the cello can be done effortlessly (compared to other instruments), and I can show you how to do it! The only thing between you playing the cello is one click away! Please do not hesitate to reach out to me if you have any questions! When you are ready, I'll be on the other side of the screen ready to help you start your journey on the cello!