Acoustic Guitar, Audition Prep for Actors, Bass Guitar, Blues Guitar,
College Audition Prep for Actors, Electric Guitar, ESL, Music Theory, Piano, Piano Composition, Public Speaking, Rock Guitar, Singing for Actors, Songwriting, Students with Special Learning Needs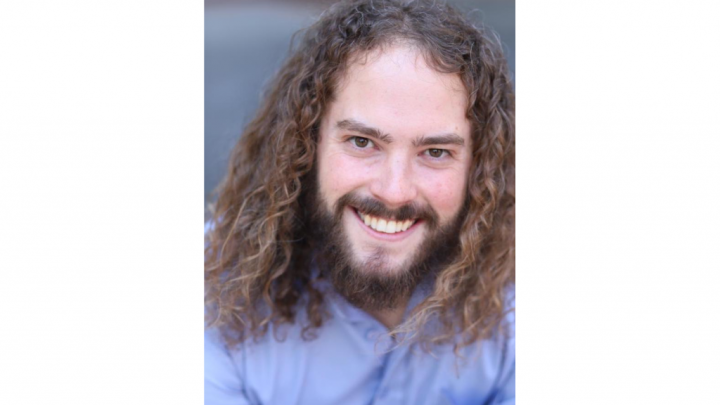 Lesson Fees
Promotions Available
Book 5+ lessons for 5% off
Book 10+ lessons for 10% off
About
I've been singing, playing music or performing one way or another since I was in grade two. I've been part of choirs, musical theatre performances, jazz bands, symphonic bands, rock bands and have had countless opportunities to share my music and my teaching with the world.
I've studied music in various capacities. As a lifelong learner, I'm constantly doing my own research and setting my own musical goals, but I've also taken lessons for piano, voice, drums and guitar. I learned saxophone through instrumental music throughout junior high and highschool and refined my skills when I was a part of the Red Deer College (RDC) Symphonic Winds Band and Jazz Band under the direction of Steve Sherman. I also had an opportunity to take a class focusing on musical education in the elementary years and was fortunate to play in different ensembles on various instruments as part of a class focusing on musical styles and history. 
During my time at RDC, though I was initially pursuing my Bachelor of Education, I changed majors in my second year and enrolled in the Theatre Performance and Creation Program (TPAC) and continued my studies in the Motion Picture Arts (MPA) Program. The four years I spent working towards my Bachelor of Fine Arts in Acting allowed me to explore the storytelling nature of music while continuing to be a part of the RDC choir under the direction of Danica Hoffart and continuing to take voice lessons with Sharon Braun. 
Outside of my time at RDC, I've had many performance experiences. I've been performing solo, often playing piano/guitar and singing, semi-professionally for over ten years and have also played in various groups/projects. For several years I played bass guitar in Youngfellas which created many amazing musical opportunities including professional recording, performing all over Alberta, and humbly playing before some really incredible bands including One Bad Son and Prism.
For the past five years I've worked as an educational assistant in an elementary school. The students at the school range from pre-kindergarten to grade three. Though I've worked in many different classrooms, with teachers of different styles, I'm often paired with a student (or more), coded as being on the Autistic spectrum, in a kindergarten classroom. 
I work collaboratively with administration, teachers, occupational therapists, speech language pathologists, and other specialists as well as families to create and implement individual program plans to target growth in specific areas. The areas of growth have included, but have not been limited to, academic, behavioural, speech, executive functioning, fine motor, gross motor and other areas specific to the student(s).
I've been teaching private lessons for over ten years now. Since 2018, I've been teaching an average of 15-25 lessons a week to students ranging in age from 3 to over 60, all bringing different knowledge, skills and attributes to the lessons. I've taught guitar, bass, piano, drums, saxophone, recorder, and voice as well as music theory.
I'm exhilarated to have begun teaching my music lessons online and am eager to unearth new learning opportunities that have arisen from this change.
As an educator I believe every learner has a different set of skills, comes from a different background, learns differently, and sees the world differently. I want to empower students to discover their own learning strategies and support their steps to lifelong learning. 
My strength is my ability to adapt my teaching style to the needs of each student. Rather than telling them what to learn I like to teach students how to teach themselves. Ultimately, I believe that a student motivated to learn what they want will learn more than I could ever teach them. 
I encourage students to think about what they want to learn. My diverse experience, knowledge and training has given me a very strong musical foundation which all of my students have access to. My goal as a teacher is to provide students with the means of developing their own musical foundation.
Member of the Lacombe Music Teachers Association: 2019-Present
Red Deer College Motion Picture Arts Program: 2012-2014
Red Deer College Theatre Performance and Creation Program: 2010-2012
Lacombe Composite High School Bilingual Graduate: 2009