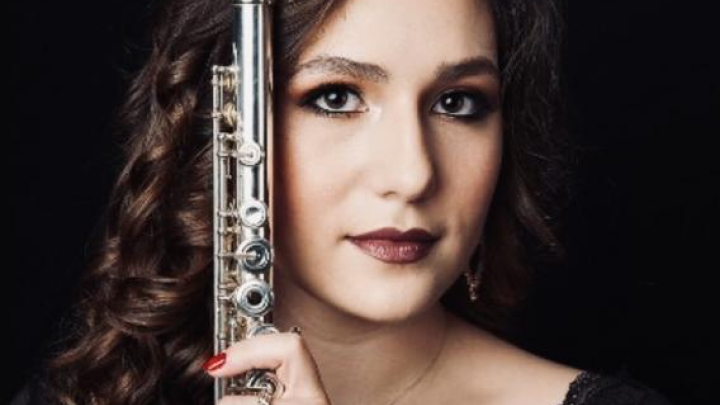 Lesson Fees
Promotions Available
Free 15 minute trial lessons
Book 10+ lessons for 10% off
Book 20+ lessons for 20% off
About
My name is Jordana Machado, flute teacher and passionate musician who would love to help you achieve your goals ;)! I hold a Bachelor´s Degree in Music with an emphasis in Flute Performance as well as Harvard Certification in Baroque Music. I have been giving private flute instruction for the last five years to students in a range of ages, from children to adults. 
Since beginning my university studies I have taken part in many ensembles with different musicians of the Guatemala Symphony Orchestra. I also began giving private flute instruction five years ago while continuing my university studies.
EDUCATION
I have taken 11 years of professional training with various teachers, some of which are internationally acclaimed and include the following:
Herman von Kogelenberg, current principal flutist of the Munich Philharmonic. Professor of the Royal Conservatoire of The Hague. Founder of The Farkas Quintet of Amsterdam, regarded as The Netherlands premiere quintet.
Alison Fierst, current associate principal flutist of the New York Philharmonic.
Alberto Almarza, principal flutist of the Santiago Symphony Orchestra. Currently serves on the faculty of Carnegie Mellon as associate professor of flute.
Soo-Kyung Park, founder and director of The Musicians of Lennox Hill and flute professor at the Manhattan School of Music.
Gabriela Corleto, principal flutist of the Guatemala Symphony Orchestra.
I have won auditions and entrance examinations over these last years in order to obtain instruction from the aforementioned professors. I have also completed certification programs from Harvard University in Baroque music. 
Bachelor's Degree in Music: VCSU
HarvardX Certification
Rubank Elementary and Intermediate Methods
Bernold Harmonics Method
Taffanel and Gaubert Complete Technique Packet 
Altés Technical Exercises
ETC. 
Reviews of lessons with Jordana Machado